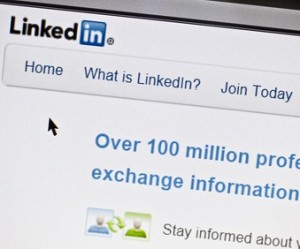 Jobseekers can't ignore social media anymore. Though there are several social media websites or platforms that you can use to aid your job search, one network that remains at the top is LinkedIn. Hiring managers and employers frequent this social networking website in large numbers in order to find potential hires. If you are in search of a job, LinkedIn is the place to be.
If you, as a jobseeker, are not using LinkedIn yet, you are certainly missing out on a huge opportunity. By not using LinkedIn, you're actually denying the potential that LinkedIn has as far as finding or getting jobs is concerned.
Here's why you can't avoid LinkedIn –
Professional Networking
Facebook may be for family or fun. But LinkedIn, without a doubt, is all for professional networking. With a total number of 225 million users (and counting), LinkedIn has the privilege of being the world's largest professional networking site. In terms of global reach as well, LinkedIn has its presence in more than 200 countries and territories.
The social networking platform is the new tool for CEOs, entrepreneurs, industry experts, hiring managers, employers etc. It's a great place to start building your professional network and expedite job search.
Company Research
The second big reason that jobseekers should use LinkedIn is that this social networking site is a great help when it comes to knowing the whereabouts of a company or organization. Checking out a company's LinkedIn page will provide you plenty of information that you can use to get ahead of the competition and nail the advertised job position before anyone else does.
For example, the 'Insights' section on a company's LinkedIn page reveals information regarding new hires, places where those employees belong and other companies that those new hires have worked for.
Industry Groups
One of the most valuable features of LinkedIn is its groups. No matter which industry or area of work you belong, you will most likely find thousands of active groups to join. The benefit of joining relevant industry groups is that you can always keep yourself up-to-date with the latest developments and upcoming technologies. To get yourself noticed, you should regularly participate at the discussions held by these industry groups.
Currently, LinkedIn features more than 1.5 million groups.
Job Search
LinkedIn also allows jobseekers to use its internal search engines for searching jobs. You can use different keywords, locations and postal code in order to find out the jobs that interest you. In addition, you can also use the advanced job searching feature on LinkedIn.
With the advanced job search feature, you can use many more specific filters like company, experience, salary and industry among others to refine your search and get exactly what you're looking for.
Email Notifications
Based on your skills and interests, you can also set email alerts to receive notifications about jobs you may like. In order to start getting these alerts, you should have a complete LinkedIn profile. Each time you log into your LinkedIn account, you will see the notifications on the homepage.
These are only some of the biggest reasons to use LinkedIn as a jobseeker. In fact, you'll see many more benefits as you start using this social networking website for the job hunting process. Getting endorsed for your talents or gathering recommendations are some other key features of LinkedIn. If you are not on this social networking site yet, it's about time you created your profile and start reaping the benefits for career success.
Are you on LinkedIn? If you have more tips on using LinkedIn as a job search tool, please share them in comments.
The following two tabs change content below.
Peter is a Senior Managing Consultant at Wenulima Pty, a broad-based consultancy company which specializes in social media, content marketing, hospitality, languages and business management. He's well known as a corporate and personal social media branding strategist. He regularly coaches individuals in key areas like leadership and management.
Latest posts by Peter P. Kadzutu (see all)