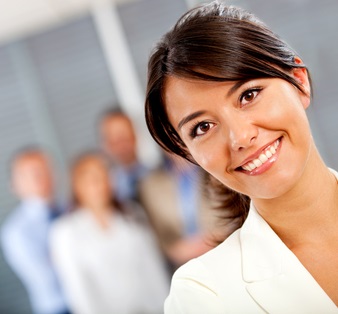 Today, every workplace brings employees a number of challenges. Regardless of what company you work with or what job position you're holding, you should possess the qualities of a leader. Those that get on-the-job promotion quickly are the ones who show interest in leading people and demonstrate leadership effectively. If you got a job recently or work at an entry level position, you can increase your growth potential manifolds by learning how to lead people at work. By successfully positioning yourself as a leader, you'll be noticed and promoted by your employer quickly.
If you want to showcase yourself as a leader and attract the attention of the employer, you should have these five qualities.
Five Qualities of a Leader:
#1. A Strong Passion
Nothing is of greater importance than the kind of passion you have for the job you do. Every day, every hour and every minute, you should be sending strong signals to the employer about how passionate you are about your job. Those who have a will to lead others and take up a higher level position after joining a company don't limit themselves to the roles they've been assigned. They're always finding opportunities to do things in a better way and deliver beyond expectations so as to help the organization grow effectively.
Whether you're passionate about your job or not, the employer will notice it quickly. So, make sure you're delivering your best.
#2. Eagerness to Learn New Things
Those who want to lead others at work are always in the learning mode. In every company or organization, there are different types of training programs organized on a regular basis. These programs train employees in new technologies and trends so that they can deal with the upcoming challenges in an effective way. If you want to become a leader, you should show genuine interest in these types of programs and never skip them like many of your co-workers might do.
#3. Accountability
One of the most important qualities of a leader is that they hold themselves responsible for what they do. You'll come across professionals who will want to blame others when things go wrong while taking credit for everything that yields good results. If you aspire to become a good leader and lead others at work, you should have the guts to be accountable for everything – whether it's good or bad – associated with your work project.
If you like playing the blame game when things go wrong, you're certainly not fit to lead a team of people.
#4. Positivity
Of course, you can't lead others if you don't have a positive mind.Leaders look at a half-empty glass as half-full. In order to motivate others and help them work with a positive attitude, you should show positivity in the first place. It's this kind of attitude that actually makes a difference when it comes to achieving goals and obtaining excellence.
#5. A Habit to Document Things
Leaders don't speak in the vacuum. Their conversations are backed by written documents, spreadsheets and presentations. If you aspire to guide others as a leader, you should always take a strategic approach towards projects. You should be able to work according to a plan so that you can easily have everyone else onboard and tell them clearly what you expect of them and measure the progress in an effective manner.
Are you interested in leading others at work? Please comment.
The following two tabs change content below.
Peter is a Senior Managing Consultant at Wenulima Pty, a broad-based consultancy company which specializes in social media, content marketing, hospitality, languages and business management. He's well known as a corporate and personal social media branding strategist. He regularly coaches individuals in key areas like leadership and management.
Latest posts by Peter P. Kadzutu (see all)