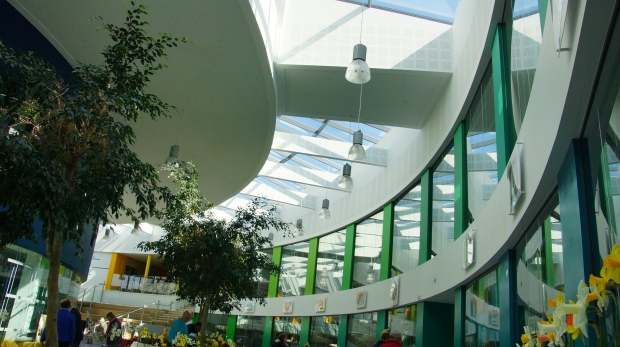 It is true that technology has taken away some jobs, since computers nowadays can perform many functions once needed by humans (just think about the self-checkout at the grocery store or the ticket machines at the airport).  But on the other hand, the advent of the Information Age has also created many jobs since these technological advances wouldn't exist without the people who create them and make them more efficient.  On top of that, technological functions that are adopted by businesses, in turn, create a need for someone to oversee and manage them.  Below are four career categories that did not exist fifteen years ago:
1)      Social Media
Public relations and marketing has become a whole new ball game since the dawn of social media, which began to take off with the launch of Facebook in 2004.  Other popular social media outlets include Twitter, LinkedIN, Instagram, as well as blogs and online customer communities.  But the responsibilities of a career in social media go way beyond a few Facebook or Twitter posts.  Social media is a broad, all-encompassing category that includes the creation of content, promotion, capturing of leads and driving engagement of fans and consumers.  If it's done strategically, the use of social media has numerous advantages, including increased traffic to your company website, valuable and unique insight into customer conversations about your company and/or product, and a vast amount of creative ways to build your brand.  According to The Rise of Social Media as a Career (Infographic) posted on Entrepreneur.com, there has been a 1,357% increase in social media positions posted on LinkedIn since 2010.  These jobs include "social media manager", "social media marketing" and "social media consultant".
2)      Mobile App Technology
The rise of smartphones has rapidly created a demand for businesses to adapt, since any material or service that exists on the web now must be made accessible by mobile phone.  Nielsen's State of the Media: The Mobile Media Report states that "The number of smartphone subscribers using the mobile Internet has grown 15 percent since 2010."  This need for a mobile presence has catapulted the job openings for positions such as "mobile app developer", "mobile programmer" and "mobile systems analyst".  According to a Computerworld article entitled Your Next Job: Mobile App Developer?, postings for Android developers on the IT job board Dice.com has jumped 302% since 2010, and iPhone-related job openings have seen a similar increase.  The goal of those specializing in mobile development is ultimately the creation of a convenient and engaging mobile user experience.
3)      Search Engine Optimization/Search Engine Marketing
We can thank the onset of a magic little company named Google (founded in 1998) for the creation of jobs in this sector.  There is a whole lot of intensive work that goes into getting your company's website pages to rank higher in web searches, and for that reason many working in this profession with a lot of experience are highly paid.  Skills needed to be a successful search engine optimization specialist, analyst or marketer include link building, knowledge of computer programming languages such as HTML and CSS, and familiarity with tools such as Google Analytics and Google Adwords.  If your company isn't visible on the web, getting business will be much harder, so even smaller companies tend to make search engine optimization a priority.
4)      Cloud Computing
Again we have to thank Google, as well as other companies popular in the IT world such as Amazon and Microsoft, for the creation of this trend, which refers to the sharing and storage of massive amounts of online data.  It has essentially turned computing into a service as opposed to a product.  Many companies see cloud computing as an attractive option for them because it is much cheaper and simpler than traditional IT, and requires less hardware and software.  There are numerous jobs sought in this area, including "cloud solutions architect", "cloud engineer" and "cloud computing analyst".  And the trend continues to grow.  The article Cloud Boom is on for Real, Researcher Says on Gigaom.com states that spending on cloud infrastructure and services is expected to hit 174.2 billion in 2014, which is a 20% increase from last year.
Over the years, the way businesses function and operate has evolved dramatically.   As the world changes, priorities change.  For example, since the Internet has become so widely used, a typical marketing department is likely to focus more on search engine optimization and social media, and less on direct mail and cold calling, which would have taken precedence years ago, before online marketing was possible.   And changes continue to take place, since technological possibilities seem to multiply at the speed of light.  Given this history of job creation, we can look forward to even more in the future.
The following two tabs change content below.
Jessica Cody
Jessica Cody, a native of Fairfield County, Connecticut, has a background in online marketing and public relations. She is a graduate of the University of Connecticut, where she studied Journalism and Political Science. She is also an avid runner with a passion for the outdoors.
Latest posts by Jessica Cody (see all)