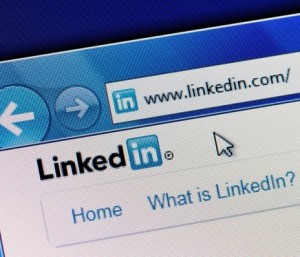 LinkedIn, world's largest professional networking platform, is one of the most powerful tools in a jobseeker's hands. In an age where social media has pervaded into the human life in so many ways, searching for jobs without utilizing social media websites is completely foolish, and unimaginable. The modern-day jobseeker clearly understands what benefits including LinkedIn into their job search strategy can bring. But do you have a LinkedIn account?
If not, given below are five reasons to create your LinkedIn account right away so that you can boost your job search quickly.
#1. Get Found by Recruiters
LinkedIn has become a regular hunting ground for jobseekers, because it is heavily used by recruiters from across the world. According to a recently conducted survey, around 97% of all recruiters visit LinkedIn to find the right talents.
By creating your profile on LinkedIn, you can quickly increase your chances of getting found by these recruiters. After you have signed up on this social network, is make sure your profile is complete, up-to-date, and contains the keywords recruiters might use to locate an applicant with your skills, knowledge and experience.
#2. Collect Company Information
If you don't know, LinkedIn is also one of the best online tools for conducting company research. Once you know what companies or organizations you would like to work with, you can visit their LinkedIn company page and collect lots of essential information to aid in your job search.
Whether you want information on a company's operations, employees or available job openings, LinkedIn company pages will reveal all this to you, and much more. In addition, you can also follow company pages for updates (job postings, hires and other announcements).
While getting ready for an interview, company information that you collect via LinkedIn can quickly set you apart from the competition and increase your chances of winning over the employer.
#3. Build Your Personal Brand
LinkedIn is also the place to be when you are planning to build your personal brand to attract the attention of more employers. After you have completed your profile really well, you can join LinkedIn groups of your choice. Any LinkedIn user is free is join as many as 50 groups. However, you need to choose the groups that you want to join carefully.
Apart from LinkedIn groups, there's yet another feature that helps you build your personal brand – LinkedIn Answers. By replying to questions that relate to your niche or industry thoughtfully, you can position yourself as an expert or leader that employers crave to hire.
#4. Connect with Employees
Do you like the idea of connecting with the employees of a company or organization where you intend to work? If yes, LinkedIn allows you to achieve the same. Once you have located the company you would like to get employment at, you can send LinkedIn invitations to those people who are already working there. Such connections will help you a great deal. For example, you can conduct information interview with the employee of a company or collect other in-depth details that will help you prepare for the interview.
#5. Get Job Email Notifications
After you have created your account, you can also set email alerts so that you get notifications as soon as new jobs (related to your skills) are posted to LinkedIn. There are two ways to set these email alerts.
Email notifications for saved job searches
Email notifications for 'Jobs you may be interested in'
If you want to go with the first option, you can first conduct a job search by going to 'Jobs' to the top of your homepage, searching the job, and then saving the search by giving it a name.
Otherwise, you can simply click 'Jobs' at the top of your homepage, choose the 'Jobs you may be interested in section' and then clicking 'Get Email Alerts'. Depending on your specific preferences, you can choose to receive job email notifications on a daily or weekly basis.
The following two tabs change content below.
Bruce is a LinkedIn expert who helps individuals, corporates and entrepreneurs unlock the true potential of this professional social network. You can
visit his blog
for regular LinkedIn news, updates and tips.
Latest posts by Bruce Mubayiwa (see all)