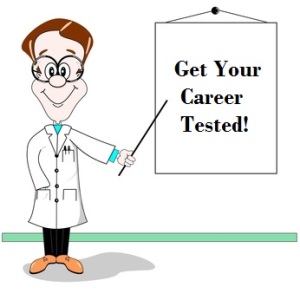 You might have heard about career aptitude tests or career assessment tests. But do you know about what these tests actually do, their benefits and how you can use them to boost your career? In an age where almost every field of work or industry offers tons of career paths, it becomes overwhelming to decide which career is the right one for you.
The genesis of many career tests that you come across today can be attributed to the Myers-Briggs Type Indicator (MBTI), which was created by Katharine Cook Briggs and her daughter Isabel Briggs Myer.
The MBTI helps people choose careers based on their personality traits.
A career aptitude or assessment test, therefore, is also developed with a view to helping people choose best suitable careers. In a typical career test, you are presented with a set of some specific questions, designed to test your key skills, talents, strengths and weaknesses. As you finish answering all the questions in the questionnaire and submit the same, you are finally provided with a few select careers that you will excel in.
Benefits
Making the best career decision is extremely difficult. Unless you are completely aware of what your interests are, what you like doing best and what irritates you, it's not easy to choose the right career. That's why a lot of people change or switch careers multiple times in a lifetime.
If you are facing a situation where you are not sure as to whether you should choose 'this' career or 'that', career aptitude tests can prove to be of great help. By taking a career assessment tests, you'll quickly wake up to the most important skills or talents that comprise your personality. Becoming 'aware of your key skills' will also help you improve your resume.
Many times, the result of a career test will prove to be an eye-opener for you, suggesting you careers that suit you best but you were never aware of. Those few minutes that you spend on a career aptitude test will save you many valuable years that you may otherwise waste in wrong jobs or careers.
Main Areas of Focus in a Career Test
A career assessment test is psychologically developed to evaluate an individual's abilities in multiple important areas. Usually, the main areas that a typical career aptitude test focuses on include general learning, verbal reasoning, numerical reasoning, visual aptitude, management capabilities, mechanical aptitude, and communication (listening, speaking and working with others) and manual dexterity among others.
Test Results
The duration of a typical career test may vary from 3-4 minutes to 30 minutes. After you have successfully completed all the steps of the test and answered all the questions, you are provided with careers or jobs that are perfectly in tune with your skills, talents and aptitude.
Apart from suggesting the best career options, a career test may also recommend you to obtain some additional degrees or qualifications. To make fully-informed career decision, you can also discuss the test results with your family and friends.
Warning
Though a career aptitude or assessment test does an excellent job of opening your eyes to your strengths and weaknesses, you should also use your own mind and make the final decision after careful consideration. Many times, the result of a career test will be useless because you didn't respond to the questions with completely honesty. While completing the questionnaire in an aptitude test, you should also go with your guts. In case the result of a particular career test is not satisfactory enough, you should try another.
Have you ever taken a career test, free or paid? Please let me know about your thoughts and experiences.
The following two tabs change content below.
Bruce is a LinkedIn expert who helps individuals, corporates and entrepreneurs unlock the true potential of this professional social network. You can
visit his blog
for regular LinkedIn news, updates and tips.
Latest posts by Bruce Mubayiwa (see all)