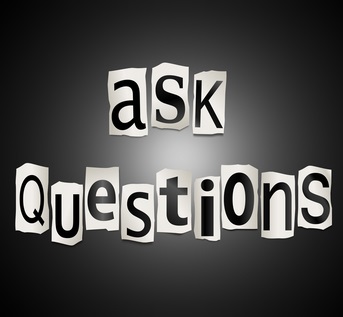 Ask, and it will be given to you – this is one of the biggest secrets of successful people. Whether you're an extrovert or an introvert, it's one of those habits that you should develop quickly in order to achieve success in your professional career. There are several benefits of asking, and asking consistently. I remember somebody said to me once – "Keep asking, and you'll get it". Today, I want to reveal to this secret, so that you can use it to your benefit, and get whatever you may want in your career.
Before we discuss the benefits of asking, let's first talk about, in brief, why many people are afraid of asking.
People are usually afraid to ask because –
They have a fear of getting rejected.
They don't know what they actually want.
They don't know how to ask.
They are unaware of the benefits of asking.
Therefore, you should first understand what it is that's holding you back from asking what you want. If you want to be ready to ask and keep asking, you should find out the reasons that are stopping you. Once you know the reasons, you'll be able to work on those weaknesses and develop the strengths that will make you an effective asker.
Whether you're looking for a job or want to grow your professional career, you'll always need to ask. You may ask people for job opportunities or help with job related information. You may ask professionals for informational interviewing. You may also ask your employer for a raise in salary. In fact, for everything that you may want to achieve for your career growth, you should be ready to ask the right people at the right time.
Though the ultimate benefit of asking is that there's a good chance you'll get it. There are many other benefits that you may not be aware of yet. First and foremost, the habit of asking is good for improving your communication skills. In fact, the more you ask what you want, the better you get with your communication. You get to know how express your needs in a way that generates the best results. There's little doubt that improved communication skills further help you in different spheres of your daily lives.
Second, the habit of asking also helps you get rid of your fears. There are many people who can't ask simply because they're afraid. As you start to ask, you'll slowly get rid of this fear. Rejections are a part of our lives. Therefore, the fear of being rejected shouldn't instill fear into you. The more you practice asking, the more confident you'll become. Very soon, you'll see that you won't force yourself when you have to ask for something. It will become a habit that will be natural to your everyday life and existence.
Many times, the solution to a problem will become evident simply by asking the right questions from the right people. Whether you're participating in a discussion or working on a project, you should always be eager to ask the right questions so as to improve and get best results.
Employers also like candidates that ask questions. Asking questions shows that you're really interested and passionate with your work. It's proof that you're eager to learn about things that you don't know. If you're feeling shy, you're missing out on opportunities, one after another. Making this a habit is a surefire way to lead you to making the act of asking key in your life and career growth.
So, keep asking always.
Do you feel shy to ask? Are you aware of the benefits of asking or have you experienced the benefits? Please comment.
The following two tabs change content below.
Peter is a Senior Managing Consultant at Wenulima Pty, a broad-based consultancy company which specializes in social media, content marketing, hospitality, languages and business management. He's well known as a corporate and personal social media branding strategist. He regularly coaches individuals in key areas like leadership and management.
Latest posts by Peter P. Kadzutu (see all)