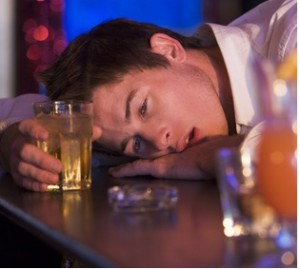 Rejections are a part of the interviewing process. I've known applicants who were rejected several times at interviews before they finally got a nod and were selected for their job of interest. But getting rejected can be very draining. It can even take its toll on your health or personal life. While you can't avoid getting rejected a few times, you can definitely prepare yourself to deal with the situation and keep yourself motivated to continue.
Mostly, it's the fresh job applicants who face these situations. However, even the best of applicants can get rejected. Whether you're a fresh job applicant or not, the goal is to prevent rejections from demotivating you.
Here are some key points to consider after a job rejection
Job Application Mismatch
Though you may apply at different companies or organizations, it's not necessary that your job skills will match with what the employer is looking for. When rejected at job interviews, it's common to think that you didn't perform too well or couldn't impress the hiring manager. But that's not always the possibility. You may be rejected even after having a good interview. All it means is that your job application was not in tune with the job criteria.
So, there's no point in getting depressed.
Lack of Practice
Even if you face rejections at an interview after applying for the right job, it means you couldn't win over the employer. Rather than beating yourself up for poor performance, you should focus on how you can improve your interview skills to throw the competition to dust and achieve success.
Instead of feeling depressed, you should start practicing answering interview questions with one of your close friends.
Unrealistic Expectations
While looking for a job, it's important to have realistic expectations. If you expect too much or more than you actually deserve, you could easily get rejected at interviews. In such situations, rejections can do a lot of harm to your health and personal life. There's nothing like a perfect job. Keep your expectations under control and try to look for the first break.
Better Opportunities Ahead
Getting rejected at one interview isn't always a bad sign. There are a lot of stories where applicants landed even better job opportunities after being rejected at the first few interviews. Maybe, there's a better opportunity waiting for you round the corner. I've always believed that no matter how random things may appear, there's still a plan. Just keep trying!
You are What You are
If somebody has a different opinion of you, it's their opinion. Many applicants hear something bad from an interview or hiring manager and they take it personally, which causes them to feel depressed. It's never a good idea to define yourself by what someone else out there may think of you. If you think you are just right, nothing else in this world matters.
Hard Work Matters
Truth be told, those who work hard will get ahead. There's a competitive nature to all aspects of life, and sometimes the odds are against you. Think about it. If you work hard, learn from all the mistakes made during your past interviews, and come as your best self; you will get the career opportunity you deserve.  Focus on working hard and winning. It feels great.
Please feel free to comment.
The following two tabs change content below.
Carl began his career as a recruiter in the year 2000. Since then, he has interviewed hundreds of job applicants, dealt with several hiring managers and helped a lot of people find better jobs. He's passionate about guiding people towards their best-suited careers.
Latest posts by Carl Mueller (see all)