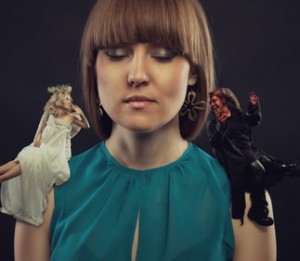 Either you work with a good boss or a bad boss. What's your boss like? Whether you have faced a bad boss yourself or not, you must have heard many stories of bad bossing from your friends and acquaintances. But do you actually know what makes a boss bad? Or do you know the difference between a good boss and a bad boss? If you don't, you should know the difference so that you can quickly identify the situation and take remedial steps.
How do you translate the word 'bad'? You may call your boss bad because they're mean. You may call them bad because they are dumb. Or you may call them bad only because they are not too good.
Do I make sense?
According to most employees, a good boss is one that's easily accessible, is always ready to support and has a responsive attitude. On the other hand, a bad boss is one that thinks they belong to an elite group. A bad boss is dismissive or not ready to associate with employees.
Well, don't get confused. There are some specific traits that all bad bosses have in common.
By looking out for these characteristics, you'll find it easy to identify whether your boss is really a bad boss.
Inability to communicate a problem
No effort to plan in advance
Unable to make the right decisions
No follow up on assigned tasks
A habit to steal the credit of others
No support when something goes wrong
Arrogant attitude
Uncaring
Trying to motivate by fear
If you think you are working with a bad boss, you need to make sure your boss carries all these traits or at least most of them. In case, your boss doesn't have most of these characteristics, you may be mistaken about your viewpoint. Many times, employees call their boss bad only because the latter lacks some essential supervisory skills.
You may handle a bad boss with poor supervisory skills, but a bad boss who is really mean, unsupportive and uses fear tactics is someone you may decide to get rid of as quickly as possible.
Let's also shed some light on what a good boss is like.
When you know what makes a good boss, you'll find it even easier to differentiate a good boss from a bad boss. First and foremost, a good boss looks at their team as an asset. They are always ready to lead right from the front and hold themselves accountable for what their team does. A good boss has the habit of interacting with their team on a regular basis. They never mistreat their employees and are always ready to turn an adversity into an opportunity.
Most importantly, a good boss always focuses on building trust among the employees or with their team. According to industry experts, building trust in the workplace is an important responsibility. Where there's trust, there are good relationships, which further leads to delivering the best results.
Are you working with a good boss or a bad boss? Please share your thoughts and experiences.
The following two tabs change content below.
Peter is a Senior Managing Consultant at Wenulima Pty, a broad-based consultancy company which specializes in social media, content marketing, hospitality, languages and business management. He's well known as a corporate and personal social media branding strategist. He regularly coaches individuals in key areas like leadership and management.
Latest posts by Peter P. Kadzutu (see all)