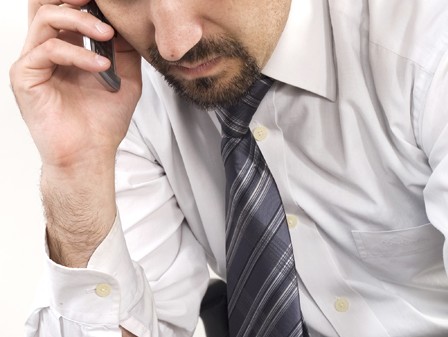 Now that you are done with college, you have a lot of important decisions to make. You need to decide where you want to live, what you are going to do for the rest of your life, what jobs are available for you, and if you are going to be able to find a career. When you are looking for a new job, you will want to find a company that has a good reputation for employee treatment.
Here is the list of the top ten companies that have the best reputations:
Amazon.com
Amazon.com is one of the best companies that you can choose to work for. It is the largest of the e-commerce companies in this country, and it is one of the best providers for tablet PCs, among other things. Amazon shows up near the top in satisfaction surveys among their customers, and investors have reason to cheer, thanks to the fact that amazon.com shares have risen by 300% in the last five years.
Coca-Cola
Coca-Cola is one of the oldest companies in America and has been able to post great growth for the past five years, even though it is already so large. No longer limited to soda products, Coke has expanded to add juice and water businesses with their brand as well.
Apple
Apple is considered to be one of the most valuable brands throughout the world according to a survey done. In less than 15 years, they have been able to change the PC, phone, and music industries in ways that were never thought possible. They were also responsible for the software stores and content stores such as iTunes. Even though production has slowed down in other industries, Apple has experience growth with a 350% increase in the last five years.
Walt Disney
Who wouldn't want to work for the company that is in charge of all their favorite childhood movies and memories? There are so many different positions that are available through this company that there is something for everyone. One 2013 survey found this brand to be the 14th most valuable in the world. Disney has grown steadily ever since it was developed and now has an online game business, theme park, news, television, and movie studios.
Honda
Honda is the third largest car company that sells in the United States, only beaten by Nissan and Toyota. This company has been ranked the highest in quality and dependability by a study that was done in 2013. If you are looking for a job in manufacturing or sales, then this is the company that you should go with because they have built-in base of customers who already love them.
Costco Wholesale Corp
This company is the 4th largest with retailers based on the amount of revenue that it makes. The company is known for selling many products at a really high volume at low prices compared to their competitors. It currently has 450 warehouses, and it that has seen its shares increase by 140% in the past five years. Customers feel safe using this company because of the quality of products that are offered and the reliability of receiving the products on time.
Samsung
There are many different products that are available through Samsung. They are one of the top manufacturers of cameras and televisions along with tablet PCs and smartphones. In fact, they are the second-highest maker of smartphones in the U.S. Tthey are only behind Apple in this regard, and some of their phones even compare with Apple's. You will be able to move and sell a large variety of products which can help to increase the love you have for your job.
Whole Food Market
If you are interested in working in the food industry or with customers, then this is the company that you should check out. This company is considered "America's Healthiest Grocery store." It is great at promoting organic and natural foods, and they have seen their shares rise by almost 400% over the last five years.
Microsoft
Microsoft is a company that everyone knows about. They have been creating products for computers for years now that you know that you can trust. Some of the products available include operating systems, Internet Explorer, and Xbox products. You will be able to work with a lot of different products if you choose to work with this company.
While investors do not trust this company as much as they used to, consumers still love it. This company has made the PlayStation systems, which are very popular with the public and it even outsells the systems from Microsoft. While some of its other endeavors have failed, it continues to be on top with the gaming industry.
The following two tabs change content below.
The Jobdiagnosis Blog comes from a collection of talented business professionals and writers from around the world.
Latest posts by Jobdiagnosis Blog (see all)