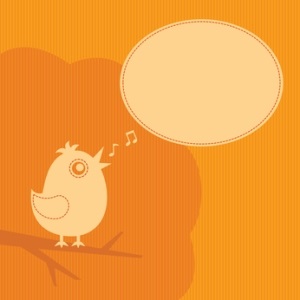 As twitter gains more popularity, people discover more ways to use this social media network. It's not just for businesses, companies and organizations to expand their online presence. Twitter has also become a fantastic tool for jobseekers across the world. If you are hearing it for the first time, you may feel a little surprised, but Twitter can be an effective job search tool. You only that you need to know how to use this social network as a jobseeker.
The percentage of people using Twitter to find a job is increasing year after year. According to a survey by Jobvite, around 26% of jobseekers in the United States used Twitter to search for jobs in 2011. In the year 2012, this percentage increased to 34%. The rate continues increasing.
If you are in search of a new job, you should include Twitter into your overall job search strategy quickly.
Given below are some important tips that you should abide by to use Twitter effectively.
Get the Basics Right
If you don't have an account on Twitter already, you should go and create one right away. Completing your profile appropriately is the most important step to follow as you get started with Twitter.
Username – The username that you choose should look professional. The best idea is to use your real name as the username. In case your real name is taken by someone else, consider using a combination of your real name and any other word that describes your occupation. Don't use nicknames, as they don't look professional.
Image – While completing the Twitter profile, you'll also need to upload an image visible to anyone that checks out your account. Make sure your profile image also looks professional. A smiling face is a good add-on.
Bio – This is actually a micro-biography. In just a few words, you should be able to tell others (read employers or hiring managers) about the industry you belong to, you key skills and experience. Include important keywords.
URL – Twitter also allows you to include a link in your profile. If you have a personal website or blog, link to it. If you don't have a personal site, place the link to your LinkedIn profile.
Learn How Twitter Works
Don't expect to find a job as soon as you join Twitter. Before you are able to use Twitter in your favor and achieve your goals, you should understand all the key features and functionalities of this social media website. As compared to other popular social networking platforms, Twitter is simpler; so you will not have any trouble acquainting yourself with how it works.
Build Your Network
On Twitter, you can follow others in the same way as others can follow you. After you have an up-to-date profile and understood the key features, you should start to build your network. However, you need to connect with people who belong to the same industry you are trying to find employment in. In addition to following the right people, you should also follow employment agency or job website twitter accounts.
If you are interested in a specific company or employer, you can locate their job related Twitter handles and start to follow them. It will keep you abreast of new job openings as they come up.
Use Twitter Search
Twitter search is a useful feature that Twitter offers. You can use it to find news about employers or job leads. If you are a web designer, you can search with keywords like 'web designer', 'website designer needed', 'web designer wanted', 'web design work' etc.
As you type in relevant keywords, you'll get interesting results which may include important news, useful information and job postings from companies, organizations or employers.
Showcase Your Skills
Use your Twitter account to post updates about your skills, qualification and experience. If you completed a particular project, for example, you may post a tweet about the same. You can also tweet about a new college degree or skill that you acquired. By regularly updating your account with industry-relevant updates, you'll increase your chances of appearing in searches as potential employers and recruiters look for matching talents on Twitter.
Engage with Others
Twitter is not about excessive self-promotion. If you keep you tweeting things only about yourself, it looks egotistical. As a true professional, you should also retweet others' useful tweets, reply to their updates and engage with them. This is how you build a valuable network of contacts.
Feel free to leave a comment.
The following two tabs change content below.
Peter is a Senior Managing Consultant at Wenulima Pty, a broad-based consultancy company which specializes in social media, content marketing, hospitality, languages and business management. He's well known as a corporate and personal social media branding strategist. He regularly coaches individuals in key areas like leadership and management.
Latest posts by Peter P. Kadzutu (see all)