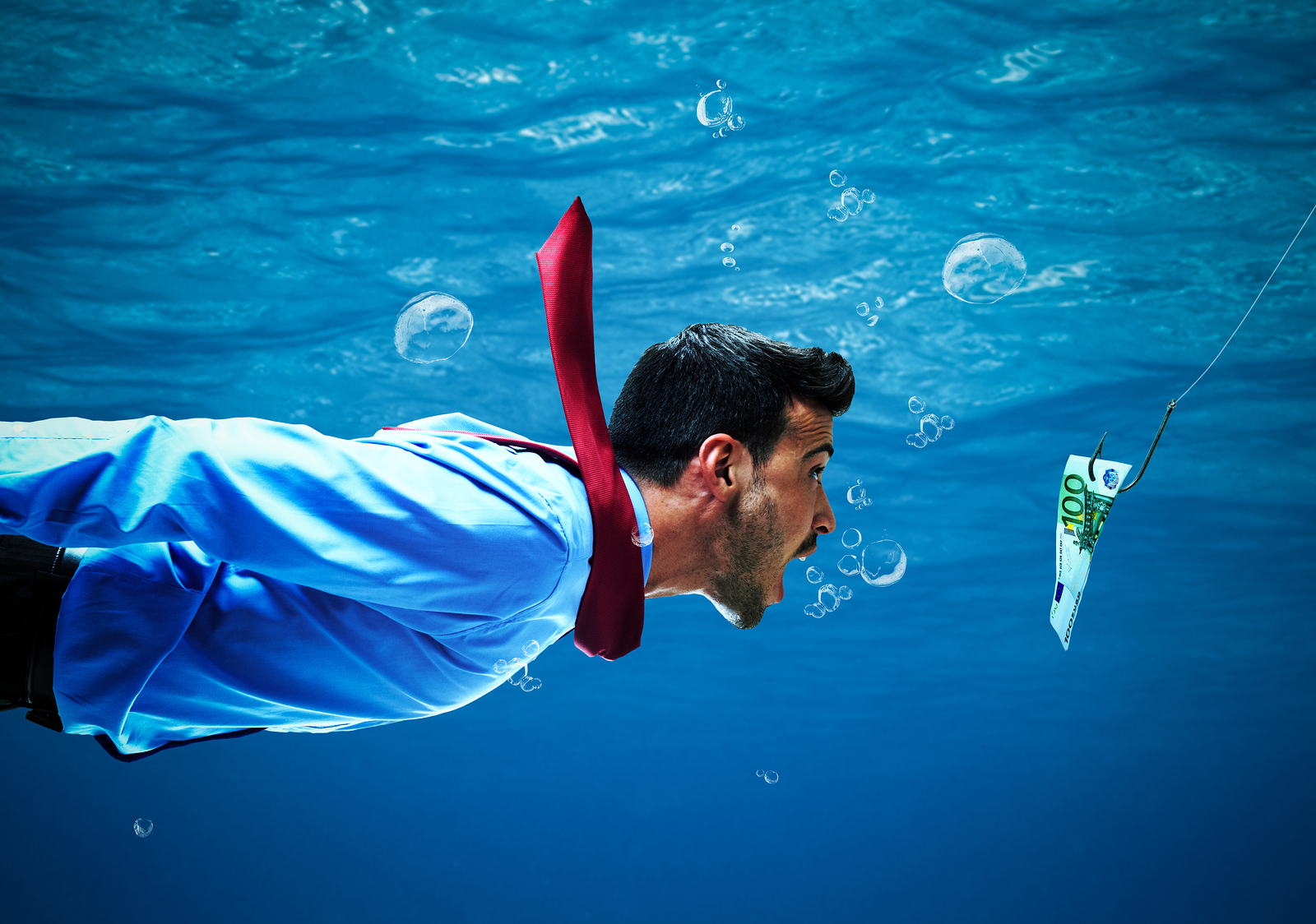 As the weather gets warmer and the sun shines brighter, seasonal hiring for summer jobs is heating up rapidly.  There are still plenty of job openings to be filled, and plenty of jobseekers searching for the right fit.  But while the desire to secure a summer seasonal job tends to become greater and greater as you continue to look, be careful not to let desperation cloud your judgement, because there are a lot of job scams out there.
Especially since there are so many young people in the market for summer seasonal jobs, the crooks behind these job scams know exactly how to prey on these hopeful and eager jobseekers.   If you fall prey to one of these scams, not only are you likely to end up without a job anyways, you are also at high risk to have your money or identity stolen from you.  You also are exposing yourself to possible legal ramifications, depending on what illegal activities the scammers are behind that you could possibly be associated with.   Here are some of the most common scams out there right now:
1)  Work from Home Scams
While there are plenty of legitimate summer seasonal jobs out there that allow you to work from home, you should still be wary of any job title you see while searching that includes the term "work from home".   There are a lot of scams out there that promise great pay and convenience, but in reality they want to steal from you, or have you help them steal from other people, since many of these jobs involved forwarding illegally-purchased items.  Some other common terms you may find in the job description of one of these "work from home" ad scams is "mystery shopper", "envelope stuffing" or "multi-level marketing".
2)  Doorstep Selling
Especially if you are a young student looking for a summer seasonal job, an ad to sell magazine subscriptions, jewelry or artwork door-to-door may seem like it has the potential to be a good fit for you.  But beware of ads for these kinds of jobs; many of them have you selling bogus products.  And while you may even receive real commission pay at first, it's only a matter of time before the company gets caught, and then not only does your pay stop but you also can wind up in legal trouble.
3)  Advance Fee Scams
There are many summer seasonal job ads out there that include a job offer, along with a check that is mailed to you.  The scammers will ask you to cash all or part of the check and wire it back to them.  Many of these scammers claim to belong to a religious organization or mission, hoping to prey on certain peoples' weakness for do-gooders.   But the check will end up bouncing, leaving you without a job and out of a good amount of money as well.
To avoid falling prey to a summer seasonal job scam, here are some of the other key red flags to watch out for:
If a company asks you to provide money up front for training, education, uniforms or supplies, proceed with caution.
Get the details of the summer seasonal job, including the description of duties, experience requirements, salary, payment terms, etc. in writing.
Thoroughly research the company offering the job.  Also, unless the summer seasonal job is a scam, you should have no problem getting legitimate references from the company.  And of course it never hurts to check their rating in the Better Business Bureau.
Get all contact details of the company, including street address, company phone, company e-mails, etc.  If the company lacks contact details, particularly a street address, proceed with caution.
Until you are familiar enough with the company to know it is legitimate, do not provide them with personal information such as your bank account details and social security number.
The following two tabs change content below.
Jessica Cody
Jessica Cody, a native of Fairfield County, Connecticut, has a background in online marketing and public relations. She is a graduate of the University of Connecticut, where she studied Journalism and Political Science. She is also an avid runner with a passion for the outdoors.
Latest posts by Jessica Cody (see all)