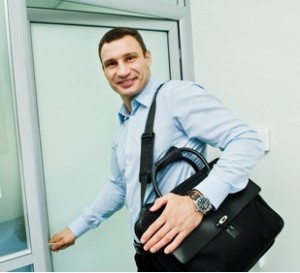 If there's one thing that can quickly give you an advantage over other job applicants in an interview, it's company research. Most people think that interviewing is a one-way questioning process. As a matter of fact, any job interview is a conversation. That's why it's extremely important to gather as much knowledge about the employer as possible.
When did you attend an interview last? Do you think you had conducted the required amount of company research?
Most importantly, how did you conduct the research?
Let's talk about the benefits first.
One of the key benefits of doing company research is that it allows you to know whether a specific employer is the right match for your requirements. Like the hiring company wants a fitting candidate, job applicants also look for an employer that's in tune with their requirements.
In terms of winning the interview, company research plays a vital role. The more you know about an employer, the more confident you become when it comes to facing the interviewer. It's also easy to impress the hiring manager or the interviewer with your knowledge about the hiring company. Most of the job applicants do little or no research before they go for an interview. If you want to avoid failures and increase your chances of winning the job interview, you should spend some time on company research.
While conducting company research, you have the freedom to use both online and offline resources. Though you can always start your research by conducting a Google search with the name of the company, there are many more things that you can do to know the maximum.
First and foremost, you should check out the company's website and take a closer look at its history, managerial team, services, policies etc. Beyond that, you can check out the company's business page or profile on social media websites like Facebook, Twitter, LinkedIn and Google Plus. Apart from that, it's also a good idea to look for online reviews about the company where you plan to get a job in the field of your interest.
Another good idea is to do some competitive research, so that you know the position of the hiring company in its industry. With the use of competitive intelligence, you can impress the hiring manager or the employer or the interviewer pretty quickly.
But, how do you conduct research about an employer online? Industry-related publications and company magazines are good sources to dig deeper into the culture, working environment and the future goals of a company. Above all, you can directly get in touch with the employees or the HR department of the company you want to join. This is an excellent idea to collect in-depth information about an employer and use it as a tool to win over the interviewer.
Once you have gathered the required information about the employer of your interest, you are ready to turn an interview into an interesting dialogue or conversation and win over the hiring manager. The next time you go for a job interview, don't forget to do some employer research.
How do you conduct research about an employer or company in order to impress the interviewer? Please comment.
The following two tabs change content below.
Carl began his career as a recruiter in the year 2000. Since then, he has interviewed hundreds of job applicants, dealt with several hiring managers and helped a lot of people find better jobs. He's passionate about guiding people towards their best-suited careers.
Latest posts by Carl Mueller (see all)