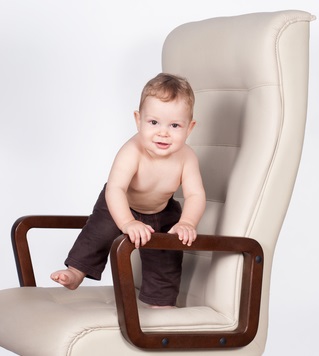 You might have read a number of articles on the significance of the boss-employee relationship. There are many reasons behind fostering a strong and healthy relationship with your boss at the company where you work. One of the biggest reasons is that your boss, in many ways, has the key to your career growth within a company. If you have a hostile or estranged relationship with your boss, it could harm your career in several ways.
But, what's even more important is that you also need to understand how friendly you can actually become with your boss.
Many employees make an attempt to be a best friend of their bosses. Do you think it really helps? While you may argue that being the best friend to your boss makes things easier, you shouldn't ignore the long-term consequences of such a mindset.
First and foremost, a workplace is a workplace – it's not your home. While in the workplace, you should always understand the difference between a professional and a personal relationship. Though you may want to become very friendly with your boss, you can't become his/ her best friend. As soon as you become their best friend, you start to mix the professional and the personal. That's exactly when problems begin to arise.
It's important to understand that the boss-employee relationship in a company is not based on love or affection. Instead, its foundation is the value that you provide as an employee or a professional. You're valuable to a company only as long as you keep on contributing to its business objectives. In business, there's only one rule – profit. And you'll never be able to compromise on it, regardless of the kind of loving relationship you have with your boss.
Having a healthy relationship with your boss is not about how much you love them or how much they love you. All that a strong boss-employee relationship means is that you should communicate with your boss really well, on every project you work on or about every work-related issue that you face. Rather than being the best friend of your boss, what you should really focus on is working well with them. If you're a best friend of your boss, you're very likely to share all those private matters that you otherwise share with a best friend outside of the company. And when you do so, you run a high risk of troubling your relationship.
Also, as your colleagues see you getting too close and personal with the boss, they might start to look at you as someone who could do anything for self-benefit. You'll, therefore, easily ruin your relationships with other people in the department. The situation could get even worse if the employer gains access to those private exchanges (via email or phone) you have with your boss. Remember, while in the real world, your professional image is of utmost importance and you should never do anything which might prove detrimental to your career growth.
Of course, there's nothing wrong in having a friendly relationship with a boss. In fact, you should try to be friendly with both your seniors and your co-workers while honestly fulfilling the responsibilities the organization hired you for.
However, it's never advisable for you to become the best friend of your boss. Just never!
What kind of relationship do you, as an employee, share with your boss? Please leave a comment.
The following two tabs change content below.
Carl began his career as a recruiter in the year 2000. Since then, he has interviewed hundreds of job applicants, dealt with several hiring managers and helped a lot of people find better jobs. He's passionate about guiding people towards their best-suited careers.
Latest posts by Carl Mueller (see all)