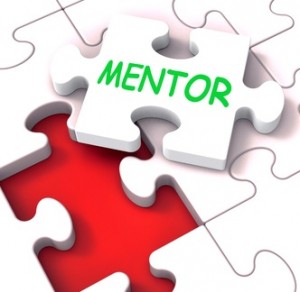 An employee's stress level is quite high these days. Whether you want to create an action plan for you career, are looking for your dream job or doing a job already, working with a mentor brings you benefits in many ways. Even when you want to switch to a new career altogether, a mentor can guide you with lots of practice tips and recommendations.
But who's a mentor? A mentor is actually a guide who helps you make the best decisions as far as professional growth is concerned. A mentor can be a professional in an industry you want to step in. A mentor can be a professor from your college. You can also choose thought-leaders or industry professionals as your mentor. It's all about finding someone who has lots of professional experience to help you drive your career goals.
If you are not aware of the many benefits having a mentor in your professional life can bring you, here are the key benefits.
Career Path Selection
Since making the right career choice is not an easy decision to make, having a mentor can really be of great help. By helping you identify your skills, talents and strengths, a mentor will be able to provide you with some of the best careers to choose from.
Skills Development
May be, you are looking for a job for which you require more skills. If you work with a mentor, they'll advice you on developing those skill sets that are essential to do a job of your interest. They may not only suggest you the skills you need but also those training centers where you can learn them.
Professional Networking
In today's age of social media, it's important to connect with the right kind of people or professionals. Jobseekers waste a lot of their valuable time by networking with the wrong people. A mentor will tell you who you should network with and where to find them.
Encouragement
Most of the jobseekers or employees have the skills they need to do a particular job but they are not confident enough. They need someone who could motivate them to realize their full potential. A mentor will help you get motivated and achieve your professional goals effectively.
Industry Expertise Sharing
Even when you know what job suits you the best, you may not have all the in-depth information that will help you get into an industry easily. Since mentors carry extensive experience, they can also provide you with lots of industry knowledge and tricks of a particular trade making it easy for you to break into without hassle or wasting time.
Workplace Guidance
Today's workplaces are not only competitive, but they also throw you multiple challenges that you may not be handle on your own. For example, office politics is a major cause of worry for many employees. A mentor can help you deal with different kinds of challenging situations in the workplace and help you get promoted to senior level positions as well.
There are many more benefits of working with a mentor in your career. If you want to achieve early career success and have a successful professional life, having a mentor is something you shouldn't ignore.
Please feel free to share your views on mentorship.
The following two tabs change content below.
Peter is a Senior Managing Consultant at Wenulima Pty, a broad-based consultancy company which specializes in social media, content marketing, hospitality, languages and business management. He's well known as a corporate and personal social media branding strategist. He regularly coaches individuals in key areas like leadership and management.
Latest posts by Peter P. Kadzutu (see all)