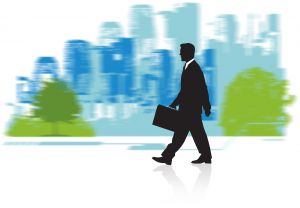 When you are graduating from school and unsure about which opportunities you would like to pursue, you should consider working for a leadership program. Not only will you gain valuable experience, but you will also develop networking opportunities with other people that are in your program and senior management. There is a very high likelihood that you will rise to the top of your organization if you work for a premier leadership program, because the company trains you and teaches you concepts that would make you a top contributor and excellent leader. It positions you for upper management, which will most likely pay six figures or more. Many of the top executives from American companies have participated in these leadership programs, and there are many more that are currently aligning themselves to do the same. These programs will consider a wide array of bachelor's degrees, but ultimately you should choose the subject matter that you are most interested in. Having excellent grades can take you a long way.
Best American Leadership Programs
 1.)    General Electric
General Electric has the best leadership program in the country. It is split into different divisions, including engineering, information technology, risk management, and finance. The risk management program and financial management program are the two major business programs, and for good reason. GE is a great company to work for, but you have to consider the work-life balance because their future leaders work a ton of hours. However, the salary and bonuses are nice, and the benefits are some of the best. They also have locations all around the country, so if you are considering working here, keep in mind that you might end up getting transferred very far away. It all depends on what roles are available and which program you would like to pursue.
2.)    Diageo
Diageo is a company based in London, England that is the largest manufacturer of liquor and a major beer / wine distributor that operates in the United States. They also have a leadership development program, which is an excellent way to gain experience in sales, marketing, finance, and risk management. You'll gain valuable experience related to the major you chose, and you'll position great yourself for a promotion later in your career.
3.)    Northrop Grumman
This company is one of the largest producers and operators of unmanned aircraft, a purveyor of cyber threat analysis and recognition, C4ISR, and a large player in the logistics industry. Northup Grumman offers a Professional Development Program (PDP) which hires students to specialize in area of engineering and manufacturing, business management, and supply chain management. They also offer the Future Technical Leaders Program (FTLP) if you are more hands on with technology related projects. This program is considered one of the best, and naturally remains one of the most competitive in terms of admission.
4.)    Rolls-Royce
What better way to train in business and finance with direct supervision and access to senior management than by working at Rolls-Royce? This company deals in manufacturing, so naturally there is a large business / finance program to go along with it. You can also train in engineering and information technology.
5.)    Baxter
Baxter offers a program called the Financial Development program, which trains recent graduates in financial reporting and planning, business analysis, manufacturing / cost accounting, and corporate financial tasks and projects. You'll have all the networking opportunities you need, and you'll be trained by one of the largest private health care companies in the United States.
There are multiple leadership development programs available for good students, so if work hard in college you can surely participate in your favorite. Just know that you'll be working very hard, and will likely be stressed since your work will be very important to the overall success of your organization. However, these programs align you for senior management down the road, and your earning potential will significantly increase as you spend more time in the leadership program. 
The following two tabs change content below.
Matthew Welch
Jobdiagnosis blog author Matthew Welch is an SEO strategist and content marketer from Boston, MA. Read blog content relating to job search by Matthew Welch.
Latest posts by Matthew Welch (see all)