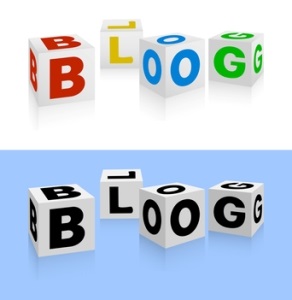 Have you ever wondered why many people (or professionals) blog about professional topics? Well, they are showcasing their talents. They are marketing their skills. They are building their brand. As a jobseeker or professional, you too can blog about topics that relate to your industry or niche. And the best way to do it is by starting your own blog.
Have you thought about it yet?
In an age where social media has pervaded into our lives in so many ways, starting a blog and blogging continuously is an excellent way of showcasing your expertise and attracting the attention of potential employers.
If you are not aware of it, here are some of the biggest benefits that professional blogging is sure to bring you –
It highlights your skills.
It allows you to build a professional network.
It keeps your knowledge current.
It attracts the attention of potential employers.
While there are many more benefits of blogging as a professional, it's also crucial to approach it in the right way. If you want to use blogging to showcase and market your skills, you need to move on strategically.
Setting up a blog takes only a couple of minutes, but it needs careful planning in order to use it as a powerful tool to attract the attention of potential employers and get a new job in your area of interest or industry. Most importantly, you should be careful about the selection of topics and what you'll write about so that you achieve your desired goals.
While blogging as a professional, you should –
Write about What You Know –
Blogging is not writing about topics that you like. It's actually about talking about topics you have expertise in. Don't start blogging just because your friend has one. Always write about those subjects or topics that you know about rather than those you like.
Share Insights –
Blogging is also very competitive. There are hundreds of thousands of blogs out there already talking about topics that you may be planning to cover. However, you'll be able to achieve your goals only when you share an insight, a point of view or an original idea.
Be Consistent –
You'll fail miserably if you start a blog but don't devote adequate time to the same. To attract people's attention immediately and keep them coming back, you should always stick to a posting schedule. Once you start a blog, you should post at least 3-4 times a week.
Optimize for Search –
Great content or blog posts don't attract readers on their own. You should also pay attention to the promotion part. That's exactly where SEO or search engine optimization comes into play. Blog posts that are optimized for search rank higher in search engines.
As a professional blogger, you can both showcase your skills to the world as well as make some additional income by monetizing your blog in many different ways. In short, effective blogging can work in your favor in many more ways than you can actually imagine.
Many people falsely believe that starting a blog requires knowledge about computer languages, programming or coding. If you are ready to spend some of your valuable time, you can set up a blog on your own. Otherwise, you can seek the help of a blogging professional to get the basics done. In any case, you don't need to be a tech-savvy to start a blog.
So, when are you starting a blog to let the world know about your unique talents and skills? Please comment.
The following two tabs change content below.
Owner of
HelloBloggerz.com
, Obaidul is a blogger and social media consultant. He has a strong passion for guiding jobseekers on how to effectively use the popular social media websites to boost job search.
Latest posts by Obaidul Haque (see all)