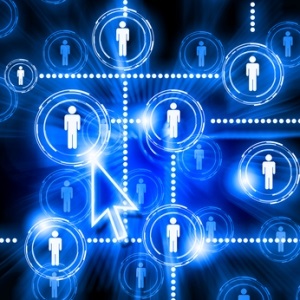 One of the most important skills to achieve success with your career today is professional networking. That's why you should also start to build your network as quickly as possible. If you are a new college graduate, you can use networking to find a job of your interest. However, you should be aware of how to go about it so that you are able to network effectively.
Here are five key networking tips for you to follow –
#1.Create Your Elevator Speech
This is the very first thing to do. Even before you start to connect with people for career benefits, you should have your elevator speech ready. An elevator speech is only for a minute or less, and it's all about presenting your personal brand so that you stand out in the crowd.
An elevator speech should consist of the job title you are interested in, your key skills and experience.
#2. Know Your Goals
At the same time, it's also crucial to become fully aware of your career goals. Whether it's the job of your dreams or where you want to reach in your career, you know both your short-term and long-term goals. You may need to talk about your dream company, dream job or aim in professional.
So, you should be ready.
#3. Network with Right People
Professional networking shouldn't be done casually. In fact, you should build your network in a targeted manner. Depending on the industry or job of your interest, you should always connect with relevant people. It's not how many people you have in your network. It's more about the quality of people you have in your professional network. It's about who you know.
#4.Spend Time with People Genuinely
One of the most important tips for college graduates building their professional network is to spend time with their contacts genuinely. Each and every one that's part of your network is an important link. You should find adequate time to spend with each of them and spend it genuinely. That means you should be able to make your contacts feel that you are interested with them.
If your contacts feel that you have connected with them only for your own benefits, they may not want to help you. So, talk to them about their hobbies, interests and living style. Show interest in them.
#5. Don't Ask for a Job
Most of the college graduates think that networking is just about asking for a job. This is a wrong mindset. As a matter of fact, networking is all about getting social, showing interest in other people and building a genuine relationship with them so that they have you in their minds and don't forget to inform you as soon as something related to your career comes up.
Therefore, don't ever ask for a job directly. Just focus on building relationships while keeping your contacts aware of your aspirations as far as your professional career is concerned. The rest will fall in place itself.
Please share your opinions and thoughts below.
The following two tabs change content below.
Owner of
HelloBloggerz.com
, Obaidul is a blogger and social media consultant. He has a strong passion for guiding jobseekers on how to effectively use the popular social media websites to boost job search.
Latest posts by Obaidul Haque (see all)