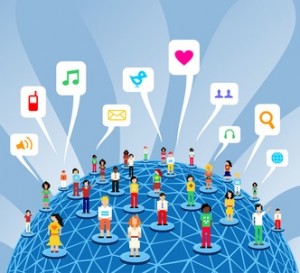 The entire world of the internet is abuzz with social media. Today, people spend hours on social platforms like Facebook, LinkedIn, and Twitter. There are several reasons for which people use these websites. Those of you searching for a job can use social media to your benefits. In fact, a good number of candidates in search of a job are already using social media to find jobs.
If you have not included social media into your job search plan yet, you are missing out on a huge opportunity that you can use to stay ahead of the competition and land jobs of your interest.
Whether you want to keep yourself abreast of the market trends, expand your professional network or conduct informational interviews, social media makes it all easy and fun. In fact, by using social media sites like Facebook and LinkedIn effectively, you can also attract potential employers' attention towards your skills, talents and strengths.
Therefore, don't ignore the significance of social media.
Key Reasons to Use Social Media
What makes social media participation essential for jobseekers is that a large number of hiring managers and employers go to sites like Facebook, LinkedIn and Twitter to search for the right talents.
According to a recent survey conducted by Reppler, over 90% of hiring managers (out of 300 surveyed) used one or more social media websites to screen job applicants. Moreover, around 70% of hiring managers rejected job applicants on the basis of what they found! Interestingly enough, around 68% of hiring managers selected job applicants for the advertised job openings on the basis of what they saw in applicant's social media profiles on sites like Facebook and LinkedIn.
By using social media actively, you'll be able to –
Showcase your skills to potential employers
Build your personal brand
Know about jobs that aren't posted to job websites
Expand your professional network
Conduct company/ industry research
There are many more reasons to compel you to start using social media in your job search as quickly as possible. Once you get on board the social media bandwagon and start to use the platforms creatively, you'll realize yourself the benefits that you were missing out on until now.
Start Building Your Social Media Presence Now!
It's time to make social media an essential part of your entire job search strategy. Choose those sites that you think will expedite your job hunting quickly. Sites like Facebook, LinkedIn, Google Plus and Twitter are some of the most popular social media websites you can check out.
After creating accounts on the social media websites of your choice, you should not forget to achieve 100% completeness with your profiles. At the same, you should keep your social profiles up-to-date as you grow your talent, learn new skills and obtain new college degrees. Start to connect with people who belong to your industry. Get in touch with hiring managers, employers and recruiters. Network genuinely and build a strong social media presence.
Are you using social media to aid your job search? Which sites do you think, are you benefitting from the most?
The following two tabs change content below.
Peter is a Senior Managing Consultant at Wenulima Pty, a broad-based consultancy company which specializes in social media, content marketing, hospitality, languages and business management. He's well known as a corporate and personal social media branding strategist. He regularly coaches individuals in key areas like leadership and management.
Latest posts by Peter P. Kadzutu (see all)