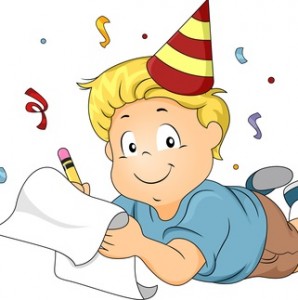 Have you written a list of your career resolutions yet? The New Year has already begun! It's crucial that you are ready with a better career action plan so that you're able to obtain your goals effectively. Like most of the people out there have resolutions for their life, health, or business; you should also have some for taking your career to the next level.
There are several benefits of having career resolutions for a new year. First and foremost, it allows you to evaluate where you stand currently. It makes you aware of what you're doing and whether what you're doing is right or beneficial in regard to the goals you want to achieve.
Having career resolutions makes you more serious towards your goals or objectives. It makes it clear what you want to achieve. It keeps you on the right track and moving on. Though a large number of people who make career resolutions don't actually stick to it, there are many who achieve big by both making and acting on the resolutions they make.
Let's have a look at some of most popular and effective resolutions that you can make and stick to for quick career growth.
Taking a Career Test
A lot of people or employees are not happy with their careers. With the start of the New Year, it would be a great idea to go for a career assessment or career aptitude test. Such tests do an excellent job of making people aware of their skills, talents, strengths and weaknesses. The outcome of a career test helps you make a well-informed career decision so you can be happy in your professional life. So, do you have it listed in your list of career resolutions?
Knowing about Skills Most Employers Want
One of the most important tips to increase your employability is by finding out skills that employers mostly look for. Though the skills you need to do a particular job may vary from one industry to another, there are some skills that are common to almost each job.
If you want to attract employers quickly, you should know about these skills and get ready to add them to your skill sets.
Getting a College Degree
There's no right time to go back to college. If you need a college degree to improve your career, you should do it without delay. Of course, you'll need to consider your current circumstances. There are plenty of people who include it in their career resolutions for a new year and they do it as well. If you think obtaining a college degree will take your career to a new height, you should be ready to do it no matter what it takes.
Expanding Professional Network
Your career could be influenced in a number of ways by the kind of professionals you have in your network. Having a solid network of the right people also helps you land better career or job opportunities. Whether you're looking for a job or already employed, networking should always head the list of your New Year's career resolutions.
Likewise, you can create a list of other crucial career resolutions. But the New Year is already upon us. If you haven't made your resolutions yet, you should do it right away. Most importantly, you should be able to stick to the resolutions that you make. One good idea is to let other people know about the resolutions you have made. Then you'll be more serious, right?
Please feel free to comment.
The following two tabs change content below.
Peter is a Senior Managing Consultant at Wenulima Pty, a broad-based consultancy company which specializes in social media, content marketing, hospitality, languages and business management. He's well known as a corporate and personal social media branding strategist. He regularly coaches individuals in key areas like leadership and management.
Latest posts by Peter P. Kadzutu (see all)