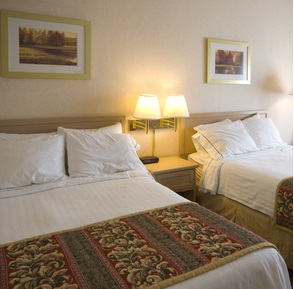 The hospitality industry has no shortage of job opportunities for candidates who have combined education, experience and leadership skills. Almost all the hospitality careers sound tempting because they offer a relaxing environment, great pay, options of relocation, joy of meeting with new people and excellent career advancement opportunities.
Hotels, resorts and restaurants – you can choose to work just anywhere according to your likes, passions ,and interests. However, you need to prepare for hospitality or hotel careers in advance so that you can land jobs quickly and make successful careers.
If you're interested, follow these tips to get a hospitality job –
Get a Hospitality Management Degree
If you plan to break into the hospitality industry, the very first thing to do is acquire a degree in hospitality management. Though all hotel jobs don't mandatorily require this degree, having it will immediately increase your employability manifolds.
With a hospitality management degree, you can consider –
Working in hotels
Working in restaurants
Working in lodges
Working in resorts
Working in theme parks
Working in cruise lines
No matter where you want to work, you have several hotel management schools from where you can obtain a hospitality management degree. Though you can start your career in hotels with associate hospitality management degree, getting a bachelor's or master's will promise better careers.
Obtain Essential Career Skills
It's not just a hotel management degree which matters when you want to build a career in hospitality industry. In addition to having the degree, you should also work upon some of the essential career skills required for the job. In order to build a successful career, you should focus on improving relationship building, communication, multitasking, personal presentation etc.
Most importantly, you need to work on your customer service skills, the backbone of a hospitality management job.
Start with Entry Level Jobs
If you don't know, there's a lot of competition in the hospitality industry. To get started as quickly as possible, you should never hesitate to take up an entry level job in the department of your interest. Once you have broken in, you can then gradually start acquiring experience, build your way up and obtain upper level positions.
Move to Higher Level Jobs
As soon as you start to acquire more experience, skills and knowledge, you can decide to move on to upper level jobs. The hospitality industry offers several high paying job opportunities including restaurant manager, event planner, chef, hotel manager, casino property manager etc.
Depending on what you love doing the most, you can always choose your favorite career paths in the hotel industry.
Keep Yourself Up-to-Date
If you want to always keep yourself ahead of the competition, you should never stop learning. In fact, you should try to keep your finger on the pulse of the industry you are working in. The hospitality industry keeps coming up with new technologies and developments. Make sure you are always on top of these, so that you can achieve continued career growth.
Does a career in hospitality interest you? What would you like to become with a degree in hospitality management?
The following two tabs change content below.
Peter is a Senior Managing Consultant at Wenulima Pty, a broad-based consultancy company which specializes in social media, content marketing, hospitality, languages and business management. He's well known as a corporate and personal social media branding strategist. He regularly coaches individuals in key areas like leadership and management.
Latest posts by Peter P. Kadzutu (see all)