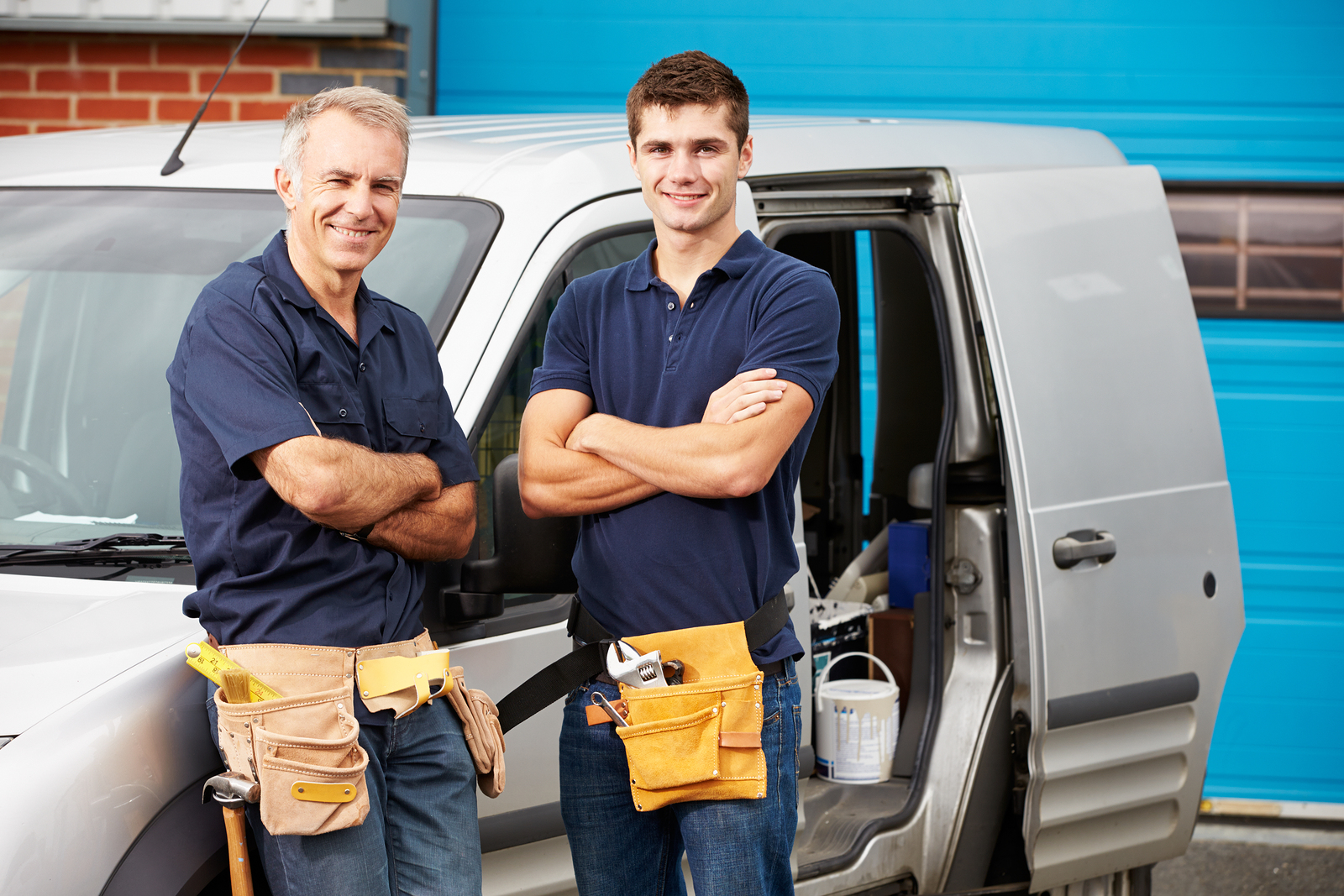 Nobody wants to get stuck in a rut when it comes to their career. The following jobs offer a bevy of benefits that cannot be attained in other skilled trades. They pay well, provide good benefits, and are often unionized which locks down job security and employer fairness. Often times when talking about blue collar crafts, career longevity comes to mind. Labor-focused positions don't usually offer long term career potential. However, the following careers don't follow that rule, and many workers continue to work into their 60's, 70's, and even 80's. If you love what you do and the salary is attractive, a long career will await you.
1.)    Electrician
A lot of work goes into becoming an electrician, but it's an excellent career that not only offers good advancement potential, but it also pays an excellent hourly wage. The first educational requirement to becoming an electrician is obtaining your high school degree or GED. Then, it's off to trade or vocational school. Some high schools offer this option to students, but many electricians attend private technical schools to gain the necessary educational requirements. The next step involves taking an apprenticeship to gather some on the job experience. After the apprenticeship, you take some exams and become a licensed electrician. The average salary is $53,000 per year, which is excellent for blue collar work. Almost every industry has a need for electricians, so the job opportunities will never go away.
2.)    Elevator Installation
Elevator installation is a very specific profession, but it's one of the highest paying skilled trades in America. The busier professionals with their own elevator repair service can easily earn a six-figure income year after year. As a worker for one of these companies, a more realistic estimate is $75,000 per year as a mid-career elevator installer. There are not as many educational requirements, although having a skilled trade background can go a long way to landing an apprenticeship. Hone you skills under the wing of a successful elevator installation company and a long, successful career in this industry awaits.
3.)    Plumber
Plumbers have always been some of the top remunerated workers in the skilled trades, and for good reason. Their work is essential for any homeowner, and when issues happen in the household a plumber is usually the person to call. The "dirtiness" aspect of the job is true at times, but it's more about fixing issues unrelated to dirty toilets. They fix pipes, make sure the house is properly connected to the city water supply, and install, service, and maintain water heaters. If you've ever received the bill from your plumber, you'd understand why they make so much money. It's a service that can cost hundreds of dollars per hour. Plumbers can either jump directly into an apprenticeship or attend technical school before this step. Technical school isn't mandatory but it helps young plumbers land good roles. The average salary is $50,000 per year, but this number increased significantly for plumbers later in their careers.
4.)    Land Surveyor
This is an excellent career that not a lot of people really know much about. Many colleges and technical schools offer certifications and exam preparation. A lot of educational factors are required, such as learning about all the laws, rules, and regulations related to land surveying. They work with engineers, property owners, and government officials, so having an outgoing personality is a huge plus. They scan properties and establish proper boundaries, and create documents / images to relay this information. It's an excellent blue-collar career and it pays an average of $64,000 per year.
The following two tabs change content below.
Matthew Welch
Jobdiagnosis blog author Matthew Welch is an SEO strategist and content marketer from Boston, MA. Read blog content relating to job search by Matthew Welch.
Latest posts by Matthew Welch (see all)