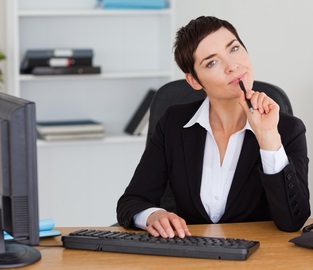 Secretaries are professionals that make the functioning of an office in an organization smooth and effective. Though you must have met a lot of secretaries in different companies, how would you like working as one? Depending on an organization's structure and day-to-day activities, the role of a secretary is a highly crucial one. In fact, most offices simply can't run without these trained professionals or administrative assistants.
If you really want to become a secretary, it's important that you become aware of this occupation including different types of secretaries and their day-to-day responsibilities, so your career path becomes easier.
Learning about secretary jobs:
Types of Secretaries
Before you get into what a secretary does, you should also become aware of the different types of secretaries. Most people think about secretaries as a general role and are not aware of various specialties that exist within this occupation. Job duties of a secretary will also vary depending on where they work or what specialties they choose.
Here's a quick look at the varieties –
Executive secretaries
Administrative Secretaries
Company secretaries
Medical secretaries
Legal secretaries
School/ College secretaries
In fact, there is specialty for the role of a secretary for every specific industry that you may have heard about. There are specially trained secretaries for fields like real estate, law, healthcare, churches etc.
Typical Job Duties
Though there are different types of secretaries, the basic duties of these professionals will be same. Once you're aware of the generic duties of a secretary, you'll be able to make the right career decision.
So, check these out –
Managing telephone communications/ correspondences
Handling office-related information and documents
Arranging meetings and conferences
Taking care of appoints with clients/ customers
Generating different types of reports
Maintaining the confidentiality of information
Taking care of office equipment/ supplies
While working as a secretary in an organization, you may need to do some extra work apart from performing the administrative duties.
Education & Courses
Though you can start your career as a secretary with a high school diploma, advanced academic qualification will ensure you get hired by a reputed company while being paid generously. If you plan to work in a particular field, you should get industry-specific training to get a job quickly. Getting enrolled in a secretarial course is essential because it will keep you competitive by training you really well in key administrative areas.
No matter where you work, you should get trained in front-desk office work, telephone communication etiquette, and computer operations.
Earnings
The salary will vary according to the level of your academic qualification and where you're employed. There are tons of jobs for this occupation, on every major job website where you go. On average, secretaries earn an annual income of around $35,000. But that's not a limit you can't cross. There are many well-trained secretaries who are earning a lot more and living a fulfilling life. With the right approach and advanced preparation, you too can be a high earning secretary and establish a successful career as well.
Please feel free to comment.
The following two tabs change content below.
Peter is a Senior Managing Consultant at Wenulima Pty, a broad-based consultancy company which specializes in social media, content marketing, hospitality, languages and business management. He's well known as a corporate and personal social media branding strategist. He regularly coaches individuals in key areas like leadership and management.
Latest posts by Peter P. Kadzutu (see all)