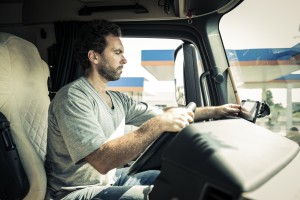 There are some excellent jobs all around the country that require limited or no experience, but they are not always easy to find. Most of these companies hire workers with no work credentials based on a combination of factors, including personality and educational background. When college students graduate, it's very likely that they will have no relevant work experience but posses a college degree. This lines them up for entry-level positions, which are designed to promote on the job training and internal company growth. If finding experience is an issue, it is often advantageous to first accept a lower-paying lower-level role or internship. Having the extra experience will reflect favorably in your application. Check out the following list of the best jobs with limited experience.
1.)  Retail
Retailers will hire a wide array of workers. Some work full-time and others work less. The hours depend on the size of retailer and company policy. Companies like Walmart, Target, Kroger, and other major chains tend to hire more part time workers and don't give out more than 28 hours per week. Most non-management jobs in retail do not require experience, so it's truly a great place to look for work if you are starting to run out of options. The pay won't be as great as some other careers, but the hours are usually steady and it's likely you'll get to pick your own hours. There is also a lot of room for growth within these companies, which is always helpful.
2.)  Food Service
A lot of companies expect some degree of experience for restaurant and other food & beverage jobs, but many are willing to train new workers. The responsibilities of bussers, cashiers, hosts / hostesses, and waiter / waitress are actually pretty easy to get the hang of. If you want to be a bartender, it's a great idea to start as a bar back, because you will gain valuable experience and gain exposure to life behind the bar. There are many opportunities for growth in the food service industry, including restaurant managers, head waiters / waitresses, food & beverage manager, or even distribution managers or food dealers.
3.)  Truck Driving
Truck driving jobs can be obtained with no experience, although the licensure process will at the very least train you how to operate a truck. A lot of companies offer student programs and will pay for any associated educational costs. The only catch is that you will need to sign a contract to work for two or more years, and a lot of times the work is over the road driving. This means trips across the country and days or even weeks away from family and friends. The alternative is paying for the license and training yourself and attempting to land a job independently upon graduation. You'll have greater choice and freedom in your job hunting experience if you select the second option.
4.)  Admin / Office
Usually the major requirement for administrative and office type roles are knowledge of Microsoft Office and other relevant computer software programs. Most people already understand how to use these programs, especially students who have graduated from high school in the last ten years. Some companies ask for experience, but most will consider taking a chance. Administrative jobs don't pay a lot at first, but they can eventually turn into a full-time salaried career for the right candidates. With that being said, it's still recommended that you finish up your college degree because it will open the door to many new jobs around the company.
The following two tabs change content below.
The Jobdiagnosis Blog comes from a collection of talented business professionals and writers from around the world.
Latest posts by Jobdiagnosis Blog (see all)