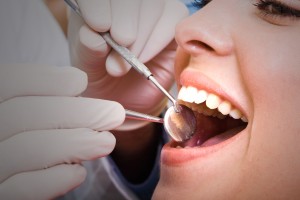 Often times when workers function in a role for an extended period of time they start to burn out. It can happen to even the best employees. Work can get stressful, and extended periods of career-related anxiety can really start to take a toll. Deciding to change careers is a huge step, and it can not only alleviate the symptoms of a stagnant career, but can also provide the building blocks to a long and successful one. Considering taking the plunge? Consider one of the following jobs while you search.
Best Roles for Career Changers
1.)    Dental Hygienist
There are not a lot of jobs with potential for $70k+ that only require a two-year technical degree. Dental hygiene is one of them. The day to day responsibilities include regular teeth cleanings, dental and oral health recommendations for patients, application of preventive materials to teeth, and other related tasks. It can be a stressful job when the schedule is full, but the earning potential hurls it to the top of this list. If you are considering a career change this is one of the best places to look. Schools also offer part-time or night programs for workers who are part of the typical 9-5 grind.
2.)    Chef
Many people never truly realize their desire for cooking until they've already embarked on another career. But a growing list of professionals are making the shift to the restaurant industry in order to fulfil their dreams. Cooking involves a high level of creativity, the ability to work quickly and efficiently under deadlines, and a natural propensity for leading others. Good cooks are always in high demand. The best way to land a position as a chef is to attend a culinary program, but many have landed jobs by just walking into a restaurant and cooking up a storm of tasty treats. Nobody jumps right into the executive chef role fresh out of school unless they get very lucky, so you'll need to focus on working your way up. But this shouldn't be hard if you consistently produce top-quality product. It's a fun career that can lead to many more job opportunities.
3.)    Solar Panel Installation / Engineering
Solar panel installation or engineering is technically considered a trade, but there aren't many educational opportunities available to those with an interest in this type of job. But that usually doesn't matter. Companies that deal in this business invest heavily into their own training programs, and provide workers with the necessary skills to get the job done. Solar panel engineering is a little different that the technical / installation side, because it deals more with computer systems and product troubleshooting. It can take longer to become an "engineer" in this industry, but it's definitely where you want to end up. It's a smart move to take on a career in a growing field.
4.)    Sales
Sales is an interesting place to work, and there are variety of roles available for the right workers. However, be careful which job you choose, because not every sales job is the same. But taking on a sales role can be a great way to break out of a stagnant career. It is an exciting place to work, and if you are working in a commission-based role, you will be motivated to go even harder. If you have experience at a certain company and have already learned the gritty details of a product of service, sales might just be a good place to focus your search.
The following two tabs change content below.
Matthew Welch
Jobdiagnosis blog author Matthew Welch is an SEO strategist and content marketer from Boston, MA. Read blog content relating to job search by Matthew Welch.
Latest posts by Matthew Welch (see all)