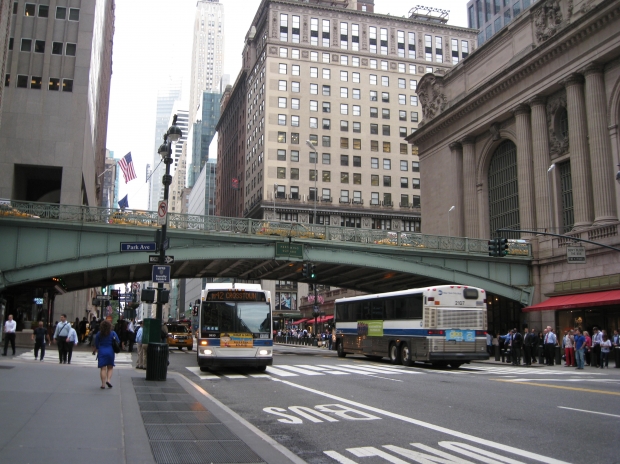 When you have a long commute, it is easy to look at it as a loss of time in your day. But it doesn't have to be. Instead, look at it as time set aside to force you to focus on yourself and do all those things you have been saying you are going to do but never can find the time. Especially with the technological advances available to us in this day and age, we aren't nearly as limited as we have been in the past. Below are ten ways you can increase the productivity of your commute:
1. Get some exercise
If you usually take train or bus, walk instead or get off a few stops early and walk the rest of the way. If your commute is longer, take a scenic bike ride.
2. Get smarter
If you commute via train or bus, use the time to give your brain a workout and increase your vocabulary. Websites such as Merriam Webster and Lumosity have fun and educational word games and brain teasers, and challenging crossword puzzles can be found in popular newspapers such as the New York Times and websites such as Bestcrosswords.com. There are also plenty of crossword puzzle apps out there and word game apps such as Words with Friends.
3. Pay Bills and Sort Your Finances
This is another great option if you take the train or bus. Take advantage of the opportunity to make bill payments online, as well as balance your budget. For tips on what budgeting software to use, check out the Top 10 Budget Software Apps by financial software expert Shelly Elmblad. This is also a good time to check on your stocks, 401K or pension and make any adjustments.
4. Catch Up on Phone Calls
Remember that doctor's appointment you keep meaning to make? That family member you keeping saying you will call but are always too tired at the end of the day to make the effort? And then there is always that friend you have been playing phone tag with for several weeks now because you have different lunch breaks. This will be easiest if you commute via car using a Bluetooth or speaker phone. Making phone calls on the train or bus may disturb others around you, so catch up on text messages or e-mails instead.
5. Read a book
The ride to work can be the perfect time to take in a captivating novel, and if you want to take it even further, dive into more challenging reading and topics you have always wanted to learn more about. If you drive, there are many books you can get on audio CD.
6. Meditate
Just take a few moments to relax, clear your mind, let your thoughts flow in and out and be present. This is an excellent way to prepare yourself for a busy day. If you are new to the practice, check out the article Meditation for Beginners: 20 Practical Tips for Quieting The Mind. If you prefer a guided meditation, view YouTube videos or purchase audio CDs by spiritual gurus such as Eckhart Tolle and Deepak Chopra.
7. Create Something
Use this time to yourself to get lost in the creative process. Write that poem or story you have been meaning to do, draw, design, or simply journal your thoughts or a recent experience. Art is therapy. You can also create something beautiful by taking up a new craft such as knitting or crocheting.
8. Catch up on the News
As much as some of us probably wish we could shut out the world completely at times, it is important to be well-informed. There are many options here besides the newspaper, including radio stations such as National Public Radio (NPR), and you can also download podcasts from any of your preferred news outlets.
9. Take a nap
Sleep is never a waste of time, especially since most of us don't get enough of it. If you aren't driving, a short nap can give you the boost you need going into a busy workday.
10. Take in your surroundings
Use this time to take in the world around you. If you take the train or bus, look out the window at the scenery and passerby, and admire the change in season. If the opportunity presents itself, strike up conversation with the person sitting next to you, as long as you do not seem to be disturbing them. Many of us spend so much of our lives at work, making it difficult to meet new people. You're both not going anywhere for a while, so why not enjoy each other's company?
While there is always a time and place to play Angry Birds and listen to those same old radio stations with the same old music, there are so many other ways to use your commute to your benefit. Don't spend this valuable time stressing about what's ahead, or ruminating about what's behind. Seize the moment!
The following two tabs change content below.
Jessica Cody
Jessica Cody, a native of Fairfield County, Connecticut, has a background in online marketing and public relations. She is a graduate of the University of Connecticut, where she studied Journalism and Political Science. She is also an avid runner with a passion for the outdoors.
Latest posts by Jessica Cody (see all)