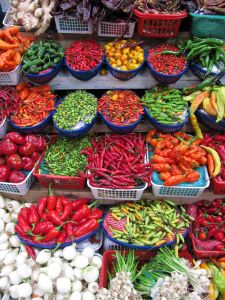 Most companies prefer to promote from within, so chances are that if you currently work in one of the following positions you will work your way up the company ladder. Some jobs have better promotion potential than others, and managers appreciate when their workers go the extra mile to gain respect and recognition. So next time employee of the month is up for grabs, try to win it, because you never know. A promotion could be right around the corner.
Jobs with highest potential for promotion
Retail Customer Service
Chances are if you've worked for a retail company that deals with customers, there are plenty of open positions above your pay grade that you could be considered for. We are talking about jobs in grocery, clothing, or any other retail stores. Promotions in retail happen fast for good candidates, because the high turnover rate makes it important to retain good employees. Good employees aren't complacent with being at the lower end of the totem pole when it comes to job title. So, if you've been excelling at work, and been a valuable worker for a long time, then keep at it because a promotion is surely on the way.
Sales
Many people are scared to work in commission-based sales environment, especially if you are responsible for finding your own customer base. The threat of not making any money is alarming when you are trying to support yourself or your family. However, for those who excel in a sales environment, the promotion opportunities are abundant. There are opportunities to become a local, district, or even regional sales manager. Once the promotion happens, you will typically find yourself earning a base salary on top of your commissions, so the threat of not getting paid will eventually dissipate. However, be careful, because if you are not performing at a high level, you will be replaced just as fast as you were promoted. When it comes to revenue, high-level managers don't take kindly to losing money.
Leadership Development Programs
Many large companies across America offer leadership development programs in order to turn recent college graduates into future company leaders. These programs typically last for 2 years, and are on a rotational basis. This means that you could be sent anywhere in the world for a period of up to one year. However, once you complete the program, you will learn a great deal, and find yourself working in a management role. If you've just graduated school with a solid GPA, you should consider applying to one of these programs. The pay is good and you will be sure to learn a lot of valuable leadership skills. This is probably one of the fastest ways to advance to senior management in a large corporation.
Environmental Chemist
Environmental technicians work across many different industries, and usually concern themselves with the cleanup, management, and transportation of hazardous materials. This job is dangerous being that you work with chemicals on a daily basis, but there is great room for advancement. The turnover rate is typically very high, since the hours are long and the labor is hard. However, if you can make it a few years, you will surely be either promoted to a consultant or engineering role, or even recruited by other companies for environmental health and safety positions. Just be aware that if you take a position as an "Environmental Chemist" you will probably be dealing with dangerous substances. Some companies will keep you in the dark about what your role will actually be.
 Sometimes all it takes is that extra push to land the promotion you want. But there are some jobs in America that make it easier to get promoted. You need to work hard, and make yourself visible to your managers as someone who truly cares about hard work. Employees that are complacent with their current role are the ones that will get stuck. Managers will be happy to save some money and keep you doing the same work each and every day. However, if you make it clear that it is your intention to be a leader, a promotion will surely lie in your future. 
The following two tabs change content below.
Matthew Welch
Jobdiagnosis blog author Matthew Welch is an SEO strategist and content marketer from Boston, MA. Read blog content relating to job search by Matthew Welch.
Latest posts by Matthew Welch (see all)