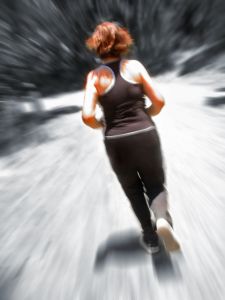 If you have worked with a team in your current job chances are that you are all ready for a break. Work teams across the United States go above and beyond day after day in order to provide results for their company. However, in order to keep worker morale high and give everyone a well-deserved break, team building exercises should be considered. We aren't talking about a dinner or a lunch. Rather, fun activities that you can do as a team that help with employee bonding. At the end of the day, you want to enjoy the company of your fellow coworkers. What better way to accomplish this than by taking the whole team out for a team building event!
Team Building Ideas
Ropes Course
High and low ropes courses are one of the premier team building exercises. Everybody has to work together in order to complete the exercises, and you have a lot of fun in the process. If you've never been to a ropes course, it's simple. The low ropes course consists of several obstacles on or near the ground, but they require a support group to ensure that if someone falls your team is there to catch them. Once you make it to the high ropes course, the real adventure starts. You complete obstacles high in the treetops while you are harnessed. Does this sound like fun? Because it is! Just make sure you are ready to deal with your fear of heights if you have one. Ropes courses can be completed in a few hours and will be the talk of your office for years to come.
Whirly ball
Playing a modified game of basketball and jai alai in go-karts is one of the best experiences your work team will have. Not only does it build team unity, but it also has a great effect on team morale. It's a fun game that anyone can play, and it doesn't take any particular skill set to be good at. With a completely co-ed sports team, you are sure to have a great time and make great memories in the process.  
Road Race
What better way to give back to a charity of your choice and get your employees involved than by staging a road race? Get your employees involved as volunteers to hand out numbers, waters, snacks, and trophies to winners. You can even have employees who run the race, and make a little office wager for the winner. This is a great way to not only involve your employees in company related activities, but also a way to engage our community and provide awareness and charitable donations to a good cause. So, if a road race sounds feasible, go for it!
Happy Hour
Sometimes the work week can seem like a grind, and you can take the pressure off your employees by having a happy hour at the workplace. Buy some beer and wine, or whatever else your employees prefer, a few snacks or Hors d'oeuvres, and watch as your employees mingle and forget about the tough week of work they just had. Your employees will appreciate it and it will keep everybody happy. With more productive workers with higher morale, your business will reap the benefits for a small investment.
Team building is an important way for employees to interact with each other and feel better about their place of employment. Sometimes it's hard to get employees excited about their jobs, so if you can commit to a team building exercise that provides entertainment and engagement, you will see a noticeable difference in your employees. There are many other team building exercises that would be of interest to your workers, so many leave it up to them. Have a list in the office or a suggestion box, and pick the activity with the most votes. You want to keep everyone happy because it will have a noticeable effect on worker morale and productivity. Everybody needs to have some fun, so what better way to accomplish this than by having a team building activity sponsored by the workplace?
The following two tabs change content below.
Matthew Welch
Jobdiagnosis blog author Matthew Welch is an SEO strategist and content marketer from Boston, MA. Read blog content relating to job search by Matthew Welch.
Latest posts by Matthew Welch (see all)