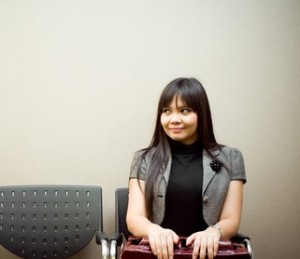 First of all, temp jobs are not to be taken lightly. If you talk to a couple of professionals, you'll know how temporary jobs can lead you to a full-time job and help you build a successful career. If you don't know, a large number of employers or hiring managers like to screen candidates even when it comes to hiring for temp jobs. That's why, it's important to make sure you are really well-prepared for the interviewing process.
Like traditional interviews for fulltime jobs, you'll need to answer some common questions while getting interview for temporary employment.
Temp Jobs Can Be Awesome!
Employers, across a range of industries, need employees for a specific time period. When you are in search of fulltime jobs, it's not wise to completely ignore temporary job opportunities.
There are several benefits of accepting temp jobs. Most importantly, a temp job provides you with an excellent opportunity to test the waters. While working as a temporary employee, you can get in-depth information about different types of industries, areas of work and careers.
If you are a quick learner and have a passion for working hard, you can also turn a temporary job into a fulltime job. Many employers would not commit to hire applicants fulltime unless they have tested the latter. By voicing your concerns for a fulltime job to temp agencies, you can land those temp positions that will open up excellent career opportunities for you.
So, Get Ready for the Interviewing Process
If you understand the real value of a temp job, you'll never want to go to the interview unprepared. To get ready, you should create a list of the commonly asked questions during a temporary job interview.
Usually, employers hiring for temp job positions will put up questions like whether you are interested in short-term or long-term job opportunities. By asking this question, they want to know whether you'll work with extreme commitment if hired for the advertised temp job.
Also, prepare yourself to answer something like why you are looking for a temp job or why you think it's a good match for you. You may also be asked to describe the type of co-workers you would like to work with. They may also ask if you will accept a permanent job position if such an opening arises. Other common questions may relate to your personality and interests.
Before you go to attend an interview for temporary employment, you should also do some homework on your own so that you become aware of the whereabouts of the company and answer the questions in a confident manner. Knowing about the goals and the missions of the employer will also allow you to ask the interviewer a couple of intelligent questions.
Among other things, also remember to abide by the key interviewing etiquettes and have the basics in order. Get your resume in order, dress appropriately, be on time, know your hours of availability and answer the interviewer's questions honestly. Don't forget to send a brief thank-you note or email to the hiring manager after you have returned home.
Bonus Tip
While contacting temp staffing agencies, you need to work with an agency that's experienced and reputable.If you have already decided your career path, you can find temp jobs in the field of your interest. But that happens only when you choose the right temp agency to work with.
It's always an excellent idea to talk to your friends who have already worked with a temp agency. A little research in advance will help you strike the nail on its head and get you started in the right career direction.
Have you ever attended a temporary job interview? Please feel free to talk about the questions you were asked.
The following two tabs change content below.
Carl began his career as a recruiter in the year 2000. Since then, he has interviewed hundreds of job applicants, dealt with several hiring managers and helped a lot of people find better jobs. He's passionate about guiding people towards their best-suited careers.
Latest posts by Carl Mueller (see all)