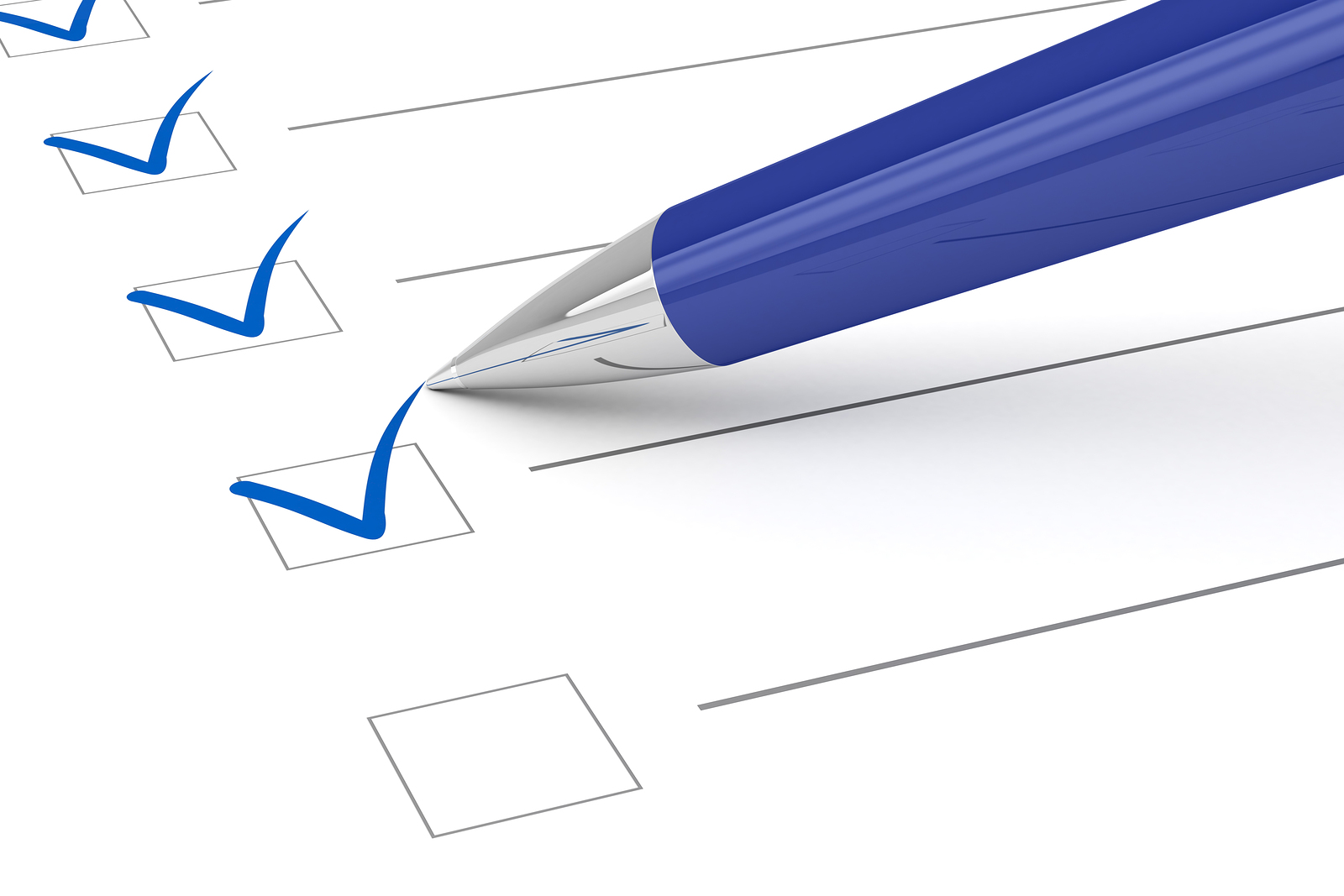 The night before and morning of an interview can be nerve-wracking, and when you are getting ready to leave it can be difficult to decide what you should bring with you to an interview.  It is easy to find yourself rushed and indecisive at the last minute when preparing for job interviews, so that you wind up bringing either too many things or not enough.  Avoid all the unnecessary stress and confusion, and make your interview item checklist simple yet complete.  Below are the essential things that hiring managers recommend you bring to an interview:
1)      Resume copies
Though chances are that someone at the company reviewed your resume, it may not have been the people or person interviewing you, or the hiring manager may not have it on hand when you meet with them.   You should bring several copies of your resume with you, in case you meet with more than one person.
How to Perfect Your Body Language During a Job Interview
2)      List of References
Have a document prepared with at least 3 professional references, in case the hiring manager asks about them during the interview.  This will show them you put some thought into your preparation for the job interview.  Also, you should contact your references either before or immediately after the interview to let them know they can be expecting a phone call in the next week or two from the company you interviewed with.
Importance of Strong References
3)      Collection of portfolio work
What would be the most impressive things to bring on an interview is any written or visual material you have done in your past employment.  This can include press releases, PowerPoint presentations, or marketing posters.  To properly prepare the items for a job interview, have them neatly arranged in a manner that will make it quick and easy to present to a hiring manager. This could mean laying out the materials in a binder, folder, or even a presentation on an iPad (since they tend to be less bulky than laptops).
Improving for Future Interviews
4)      Notebook and Pen
To save yourself the time and stress of having to ask for pen and paper when the inevitable time arrives that you need to write something down, you should bring several working pens and a compact notebook with you to an interview.
Common Interview Mistakes and How to Fix Them
5)      Food and water
So simple yet so often forgotten.  The job interview is bound to go downhill if you have low blood sugar or a dry mouth.  Be sure to bring plenty of water and something small to eat (such as a granola or protein bar) in case the interview is longer than expected.
How to Achieve the Best Job Interview Mindset
6)      Directions
This is one of the most essential things to bring to an interview, since you may not get there without them.  Even if you think you know where the interview is, print off directions (or use a GPS) and leave with extra time to get there.
Four Steps to Interview Success
7)      Knowledge of the company
Most hiring managers will expect you to have a broad understanding of the company by the time you walk through the door for an interview.  In preparation for the job interview, read the company website for information on the company's history, products, accomplishments, and mission statement.  Also research the company's name online for any recent news, and check profiles of the company's employees on LinkedIn (particularly the profiles of the people that will be interviewing you).
Topics to Avoid During an Interview
8)      Questions
Make a list of any questions you have about the company as well as the position, and bring them with you in case you draw a blank during the interview.
Asking Questions During an Interview
9)      Confidence
While it is important to be prepared, don't get yourself into a frazzled state right before the interview.  Remind yourself of the skills and experience that got you the interview in the first place, and be sure of yourself.
7 Tips to Show Interviewers You're Confident
The following two tabs change content below.
Jessica Cody
Jessica Cody, a native of Fairfield County, Connecticut, has a background in online marketing and public relations. She is a graduate of the University of Connecticut, where she studied Journalism and Political Science. She is also an avid runner with a passion for the outdoors.
Latest posts by Jessica Cody (see all)