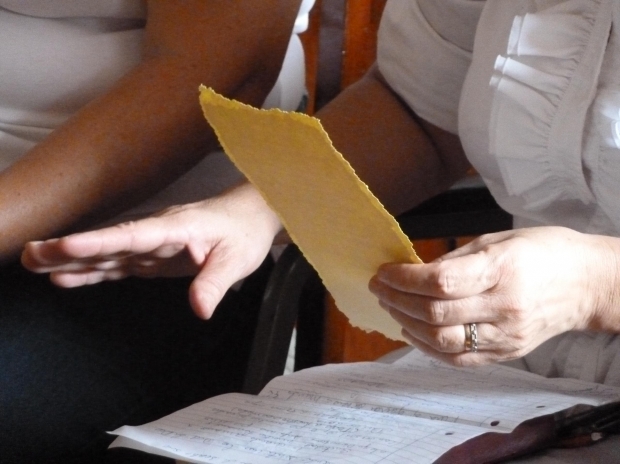 Studying liberal arts at the collegiate level can be an excellent move for your career if you choose the right path after graduation. Many of these majors are considered "soft," but this could be further from the truth. The reality is that whichever major you pursue, there will surely be career opportunities available for you upon graduation. You may be limited in your choices, but if you choose one of the jobs on this list, you should have no problem at all. So, if you are in college or will soon be attending, do not be afraid to pursue a major that you love. You're going to spend four or more years studying, so it's advised that you choose a subject that you will enjoy working on. The following positions prefer candidates who are well-rounded and able to learn new skills. Liberal arts degrees prove that you have these skills. Plus, if you pick a major that you love, your GPA will naturally rise. This will help you when you are looking for a job after college.
1.)    Sales
If you are looking for an entry-level sales position, make sure you do your research before accepting any position. You don't want to be locked into a role where you spend most of your day going door to door or cold calling. Look for "inside sales" type positions, because your leads will be pre-generated and your work day will have a greater focus on retaining client relationships. Many sales jobs do require a degree, but they will consider a broad range of liberal arts majors.
2.)    Leadership Development
Many large corporations have leadership development programs in order to craft the leaders of tomorrow. Depending on what program you apply for, a liberal arts major might be all you need. Naturally, if the role involves finance, business, or accounting, it helps to have a major in economics or mathematics. However, if you have a high GPA from a good institution, you stand a chance at landing one of these jobs. Leadership development programs are an excellent career option, because they guarantee a high-level management position within five years.  Consider companies like General Electric, Boeing, Diageo, and Walmart.
3.)    Food Service
Sometimes taking a "soft" major means that you will have to wait for the right career to come your way. If this happens to you, don't worry about it, because there are other options to help pay the bills in the meantime. Consider working as a bartender or server while you interview for your dream job. If you work in a higher-end establishment, you can make excellent tips and survive during the rough patch. Plus, you never know where these jobs might take you. You could end up becoming a restaurant manager, which is an excellent career. If you have student loans and cannot afford the recommended payments, your lender can work with you through times of hardship. You won't be hung out to dry.
4.)     Educator
Often times liberal arts degrees are the perfect formula for becoming a teacher. You can control your own destiny and teach the subjects that mean the most to you. Teachers are required to get a master's degree within a certain period of time, but your school will assist you in this process. Teachers make good money, and having the summers / school vacations off is a huge plus. Many teachers take on second jobs or tutor students over the summer break to earn some extra income. Teaching is one of the most rewarding jobs there is, and there is constant demand for quality educators.
When you attend college you should always choose the major that you enjoy the most. Don't listen to the naysayers who warn you about the troubles you'll face when you enter the job market with a "soft" degree. There are jobs available for every major, you just need to know where and when to look. Plus, you can easily find a good paying job in while you look for that dream job. Follow your heart and good things will happen.
The following two tabs change content below.
Matthew Welch
Jobdiagnosis blog author Matthew Welch is an SEO strategist and content marketer from Boston, MA. Read blog content relating to job search by Matthew Welch.
Latest posts by Matthew Welch (see all)