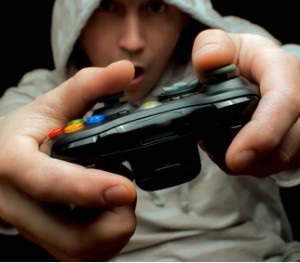 Video game development, if you don't know, is a fast growing industry. In fact, this industry offers a wide range of careers for those who have a passion for developing or creating computer games. Most people think that video game development is limited to only a few highly technical jobs. More and more new jobs are opening up in the field of video game development as this industry continues to pick up steam and gain more popularity.
The number of game development companies is also on the rise. They are always on the lookout for skilled professionals who could help them develop exciting and interesting video and computer games.
The game development industry doesn't only need tech geeks or technical experts. But there's an equal demand for those professionals that have artistic capabilities to make games more attractive. If you have a keen interest in playing video games and have an idea about how things work behind the scene, you may decide to turn your hobby into a professional career.
Here are some of the popular video game careers –
Composer
Well, don't be surprised. Even video games need music to become more lively, exciting and attractive to players. If you think you have the artistic ability to compose different types of music, you have all the liberty to step into the field of video game development.
Game development companies like to hire music composers who can make video games look like movies.
Developer
If you have got what it takes to become a video game developer, there is simply no lack of jobs. This is one of the most fundamental jobs as far working in the game development industry is concerned. While working as a video game developer, you'll need to develop or create games. It's all about coding, computer programming and software development.
Texture Artists
Aspirants of the video game development may also decide to take up careers as texture artists. Every game project is in need of photo realistic textures. The job responsibility of a texture artist, therefore, is to work with images and create textures that make video games look realistic.
Animators
Animation is one of the most crucial parts of the game development process. The duty of an animator is to make the games come alive by animating the different types of objects used in the project. For animating objects, animators use different types of programs and animation tools.
Testers
This is one of those video or computer game development jobs that you can get even if you only have a strong passion for playing games. However, this career is not easy as you may think of it. As a game tester, you have to spend time testing every aspect of the video game by playing it repetitively, analyzing the fine details, detect and document bugs etc.
Voice Actor
The career of a voice actor is not limited to only televisions or movies. The video gaming industry too requires voice actors. If you think this job sounds interesting, you can also prepare yourself for this career and apply for voice acting at different game development companies.
Whether you want to take up technical jobs or careers that require artistic capability, you have several options to choose from. Depending on your skills and interests, you can pick the right video game careers, enjoy what you do, and make a good amount of money as well.
Do you have a passion for playing or making video games? Please leave a comment below.
The following two tabs change content below.
Carl began his career as a recruiter in the year 2000. Since then, he has interviewed hundreds of job applicants, dealt with several hiring managers and helped a lot of people find better jobs. He's passionate about guiding people towards their best-suited careers.
Latest posts by Carl Mueller (see all)