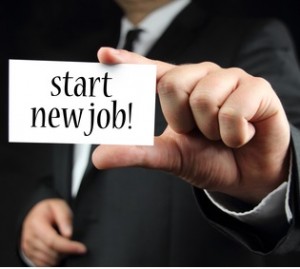 You are in a new job, right? Finally, you achieved success at landing your first job after graduating from college. You are happy that your career has started. But do you know how to take things forward? Once you have started your new job, it's crucial to know how to make a good first impression, take your career to the next level and achieve early career success.
Given below are six good pieces of advice that you should follow if you want to create the optimal image while starting off –
Don't Hesitate to Ask Questions
Definitely, it's your first job. You may feel a little scared about whether things are going to work in your favor. But even employers are a little worried when they hire newcomers. The best piece of advice for you when starting a job is, therefore, to ask lots of questions. It's a good habit because it allows you to know the details of your job and deliver effectively.
Even employers like those newcomers that ask a lot of questions. It shows enthusiasm, excitement and interest. It sends a clear signal that you are keen to know and learn more.
Have the Right Attitude
Your attitude or behavior plays an important role in getting you ahead in your career. Most of the newcomers fail to achieve success because they have a problem with their attitude. Employers don't like employees with a bad attitude at all. Therefore, it's important that you interact with everyone politely and in a professional manner.
Employers understand that one can learn skills, but having the right attitude is something they can't teach.
Learn from Co-Workers
Since it's your first job, you'll need to learn a lot of things to keep your career on the right track. While working in a team, you should interact with your co-workers regularly and learn the tips and tricks of the trade from them. Try to know about the company, its goals and objectives from your co-workers. Your co-workers are your best teachers in your first job.
Look Professional
Only because you're a newcomer, you shouldn't feel that you can play with the rules as you like. Rather than dressing casually, you should know about the dress code of the company and abide by the rules. You are just starting to build your professional image. So, you should always dress in a way that makes you look like a true professional.
Suggest New Ideas
One of the best tips for newcomers is to be as creative as possible. Just because it's your first job doesn't mean you should relax. In fact, you should try to be as innovative as possible. You should always try to bring new ideas to the table so that you can impress others and prove your worth to the company. It's an excellent idea to attract attention and get ahead of others.
Arrive a Little Early, and Leave a Little Late
The hours that you keep as a newcomer speak volumes about you, your interest in work and whether you want to grow. Most of newcomers make the mistake of taking the timings casually. But your managers always keep a close watch on what time you arrive and what time you leave. It's always a good piece of advice to arrive a little early and stay a little late. It will show to others that you are a hard worker and have keen interest in your job.
Please share your opinions and thoughts.
The following two tabs change content below.
Carl began his career as a recruiter in the year 2000. Since then, he has interviewed hundreds of job applicants, dealt with several hiring managers and helped a lot of people find better jobs. He's passionate about guiding people towards their best-suited careers.
Latest posts by Carl Mueller (see all)