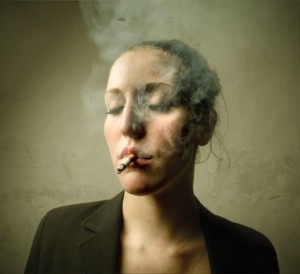 Building a successful career requires a lot of effort. However, you can easily damage your career and ruin your professional reputation by following some bad habits. There are a lot of people who are unable to get ahead in their career because they have some career-killing habits. If you are unable to grow your career, you might be following many of those bad habits.
But do you know what those habits are?
Given below are five bad career habits that you should dump right now if you are really serious about advancing your career.
#1. Whining
Whether it's personal life or professional life, nobody likes a whiner. If you are in the habit of complaining about every 'this' and 'that' in the workplace, you should stop it right away. In the professional world, whining is not considered to be a good thing. You may face different types of situations in the workplace, but you should never hurry to go and complain to seniors.
It's always possible to handle a situation in a professional and diplomatic manner. Above all, you should accept the fact that no particular situation will prevail forever. Situations are bound to change.
#2. Not Promoting Your Work
If you don't know, there are plenty of people who are unable to promote their work even when they are talented enough. If you want to get promoted and take your career to the next level, you should never hesitate to let others know about your skills and the quality of your work. Unless your seniors are aware of what you have achieved or how well you are doing, you'll easily lose promotional opportunities when they arise.
So, learn the art of promoting yourself.
#3. Ignoring Social Media
Social media is an ever-growing phenomenon. Social platforms like Facebook, Google Plus, and Twitter are unavoidable regardless of what industry or field or work you belong to. Whether you are looking for a new job, planning to advance your career or showcase your skills to potential employers, social media is a powerful tool to benefit from.
Every social media website also has its own unique features and functionalities. Once you have created your accounts, don't forget to explore all the different features of a particular social media website. Be active and spend time genuinely with your contacts for maximum benefits.
#4. Lying
Though it's a no-brainer, a lot of people in the real world still have the bad career habit of lying. Whether it's a job resume, the workplace or one of your professional contacts, you should never lie. A lie will be caught at some point, and once the truth becomes evident, you'll easily downgrade your professional image and damage your career.
#5. Not Doing Things Out of Your Job Description
This is again a very bad or damaging career habit. Many professionals would never want to do things that are out of their job description. If you continue your professional life with this mindset, you'll face a great loss. No matter what industry you are employed into, you should never stop yourself from learning new skills or acquiring new knowledge that relates to your field of work. In fact, you should continuously look for opportunities to learn something new.
It's time to take a closer look at your career habits and get rid of the bad ones as quickly as possible. By avoiding bad habits and adopting good ones, you'll see a huge difference in your professional life. It will be then easy for you to achieve career success, grow quickly and live a life of your dreams.
Feel free to leave a comment.
The following two tabs change content below.
Carl began his career as a recruiter in the year 2000. Since then, he has interviewed hundreds of job applicants, dealt with several hiring managers and helped a lot of people find better jobs. He's passionate about guiding people towards their best-suited careers.
Latest posts by Carl Mueller (see all)