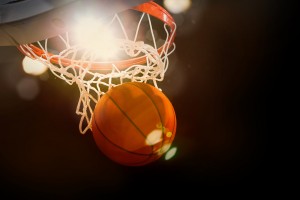 Sports start out as recreation for younger athletes, but as they progress and get more serious about the game, a staff will start to form to accommodate the needs that arise. The available roles vary greatly, but there are plenty of niches for all types of workers. Finding the perfect job in sports won't come easy, but as long as you work hard and move up good things will happen
Best Careers in Sports for 2015
1.)    Coaching
When you first start out as a coach, it is likely that you will function on a volunteer basis. These are typically a 3-6 hour per week time commitment or more depending on the level of the team and whether it is a school or independent program. If you are serious about moving up the ladder, you need to start small. Taking on a role as an assistant coach is usually a good way to get your foot in the door. It might seem farfetched, but there are tens of thousands of paid coaching jobs around the United States. This is how most of these coaches landed their current roles. There are other forms of coaching as well, like private figure skating instructors, fitness coaches, etc. The choice is yours, but keep in mind that it will take a great deal of hard work and sacrifice to find a paid position. However, once you land your first role, it's possible that your career takes off.
2.)    Athletic Trainer
Sports injuries happen frequently, and athletic trainers help facilitate the healing process. It can be one of the most rewarding jobs for a sports lover, because you have a direct impact on the health and well-being of the athletes involved. They also recommend and execute rehabilitation programs for different types of injuries. For example, if an athlete was coming back from a torn knee ligament, they would help recommend the proper strength training program to promote healing and strengthen the area. Some of the more common day to day responsibilities of an athletic trainer include prepping ice baths, taping wrists and ankles, icing sore muscles, and treating minor cuts or scrapes. The average salary is about $38,000 per year, but more experienced trainers can make a lot more than that.
3.)    Sports Analyst
For the major networks, it would be nearly impossible to land a job as a sports analyst right away. But they have assistants and workers to help gather statistics, etc. This could be a good place to start the job hunt. Or, you could look into some of the smaller networks, such as college radio & television stations. The top sports analysts have an amazing job. They get paid huge money to talk about sports all day. For the sports lover, it's a match made in heaven. There are a lot of former professional athletes working as sports analysts, but some are self-made. A lot of them started out as sports writers and kept moving onto bigger and better projects.
4.)    Scoreboard Operator
For some sports, being a scoreboard operator can actually be pretty stressful. For example, in a hockey game there might be multiple penalties assigned at once which causes confusion and headache for the scoreboard operator. Even at professional events scoreboard operators have been known to accidentally post the wrong times resulting in a stoppage of play. But imagine being the scoreboard operator for a professional football or soccer game? You get the best seat in the house and press a few buttons of the course of a game. There are plenty of less glamorous jobs too since all levels of sports need scoreboard operators. Basketball and hockey are the two big ones that come to mind. You can make $10-20 per game, and often times you'll be hired for two or three consecutive games. All it takes is some general knowledge of the sport and willingness to learn.
The following two tabs change content below.
Matthew Welch
Jobdiagnosis blog author Matthew Welch is an SEO strategist and content marketer from Boston, MA. Read blog content relating to job search by Matthew Welch.
Latest posts by Matthew Welch (see all)