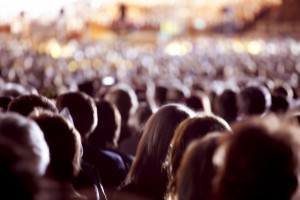 To some video games are a past time. To others, it's a way to make money. The video game industry is constantly evolving, but nowadays people are more connected than ever. Programs like Twitch TV allow people from all over the world to stream live professional video game events. The web traffic that comes to these streams is monetized by advertisers, and there are some professional gamers who earn six-figure salaries as a result. They do it as a full time job. How many people actually watch online gaming? Tens of millions. It's a huge industry that is constantly growing, and there are plenty of jobs available if you know where to start.
Best Jobs in Esports 
1.)  Software Engineer
Since Esports events generate substantial web traffic, there is always a constant need for software engineers and IT professionals to help maintain servers and keep the games running smoothly. A mistake at the wrong time could be incredibly costly. In order to become a software engineer you need to attend a four-year bachelor degree program in computer science or a related field. It's a technical and complicated job, and requires strict adherence to deadlines. If you move up to a management position, it can pay six figures. The average salary is $96,000 per year.
2.)  Streamer
Streamers are popular with the gaming community, and some are more popular than others. The most popular ones clear half a million on a good year. These streams can have millions of viewers, which is something that advertisers see as a huge opportunity. A serious amount of revenue can be generated for a popular event, which means more money in the streamer's pocket. Some people stream for fun, but if you have time to dedicate to playing and building your brand, more and more people will start to watch. Streaming games has become very popular over the past few years. Many gamers are taking advantage of this popularity and cashing in.
3.)  Online Marketing
When you are dealing with an industry that is based online, there is always a need for professionals who specialize in bringing users to the website. This might be accomplished through the creation of creative ads, use of analytics, and analysis of demographics. Millions of users can mean big ad revenue, and online marketers come up with strategies to maximize audience exposure. An online marketing specialist in this niche earns somewhere between $50,000-$60,000. They are a permanent fixture in Esports and related industries.
4.)  Editor
An editor in Esports would likely function in several different roles. The main objective would be producing great articles and newsletters in order to share events and updates with followers. They would also help manage the writing department and ensure that every piece of content is ready to publish. It's an excellent job and pays around $50,000 per year. For people who love writing and enjoy video games, this could be an excellent fit. When you are a writer or editor, it's important that you are truly interested in the content you deal with. If not, it will shine through in your writing.
The following two tabs change content below.
Matthew Welch
Jobdiagnosis blog author Matthew Welch is an SEO strategist and content marketer from Boston, MA. Read blog content relating to job search by Matthew Welch.
Latest posts by Matthew Welch (see all)