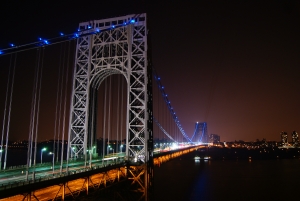 As the industries throughout the US economy revolutionize further, the need of labor has arisen again in every sector. Moreover, the trend of increasing competition where every company is trying to beat and gain an edge over the other one is evolving day by day. In this competition, every company is trying to become the best by way of vigorous and continued improvement in effectiveness, efficiency and productivity. All of the factors discussed above have become the bases for the need to call people for and for the introduction of employment services even at odd hours. Ever since the arrival of such an opportunity throughout the world, more and more people are getting ready for recruitment. Working at odd hours means working late nights. An individual who is interested in working in the night shift must first make a commitment to him/her self. This is because these timings may not suit everybody. A normal and punctual fellow might not be able to adapt. Rigorous changes are needed to cope with this lifestyle.
Lifestyle changes for night shift work include:
The Scheduling of Sleeping
A typical night shift starts from 12 PM to 8PM. Unfortunately for normal people who adhere to the timings of the day shift; this is the exact time when they are supposed to sleep. This means that a new night shift worker would be required stay awake at the time on which he/she was to be resting and sleeping. This change would require precision practice and training to implement effectively.
Normal people working during the day have their breakfast at 8-9AM, lunch by 1-2PM and supper at 8-9PM. However changing to the timings of the night shift, the breakfast would be eaten at 12PM, lunch in the mid of the night at 3-4PM and Dinner early at the sunrise at 8-9AM. Sounds weird, but it is true.
Re- Scheduling Time of the overall Time Table
A person who lived a life in accordance to the timings of the day shift must turn it all upside down. Even family and the social life would be affected. He/she must make time for his entertainment, family and friends accordingly as per the free time he/she gets. Furthermore, at the inception it may be very difficult for an individual to cope with the changes in lifestyle especially when he/she is punctual in accordance with the timings of the normal day time shift. However gradually with time, experience and practice an individual might be able to adapt to the timings of the night shift. The jobs of a night shift worker are available in many sectors of the industry, however, some of the most prominent and featured jobs that hosts night shift workers effectively are;
Retail and Support Representation
Monitoring Manufacturing and Production
Emergency Hospitals including the Nurses and Doctors
Bus Driving, Truck Driving and Courier delivery
Watch keeping/Security
Let us review the potential Advantages and Disadvantages of working the night shift;
Advantages
Performing a duty at night shift is tougher as compared to a job at the day shift. That is why the pay differential of night shifts workers is generally greater than those who work the day shift.
Night duty is suitable for people in particular who like the night life generally for a lot of reasons. I.e. at night where 70-80% of all the citizens are sleeping, things are much quieter and peaceful. People who want strong concentration during their working time may find it better to work at night.
Some people might find and take advantage of a better opportunity while working at night shifts as an online outsource worker for a company situated in other time zones.
Disadvantages
The Disruption of the social and family life
Luxury comes with a price. A person who adapts to a fulltime night shift working time usually may not able to synchronize his/her timings and share invaluable moments with his friends and family. A lot of families of night shift workers complain about this issue.
The Threat of Health loss
Research conducted by renowned doctors throughout the world has shown that individuals who do not get a good sleep at night (as per the naturally engineered structure of a human being), are at a far greater risk of the development of diseases like cancer, diabetes, hallucination, hair loss, sleeping paralysis and much more.
For workers who travel at night, i.e. night shift truckers, there is a high risk of getting exploited by burglars or the looters. That is because such accidents are much more likely to happen at late night because at that time majority of the inhabitants are sleeping and darkness covers the horizon.
The following two tabs change content below.
Dr. Sadaf Ajmal
Dr. Sadaf Ajmal is a Ph.D., entrepreneur and an internet millionaire. She has over 13 years of experience in Affiliate Marketing, Content Writing, Online Marketing, Search Engine Optimization, Social Media Marketing and research. She helps people earn money using the power of the internet, provides free consultancy on setting up business and teach them how to live a laptop lifestyle. You can Skype her at: Sadaf.ajmal4
Latest posts by Dr. Sadaf Ajmal (see all)