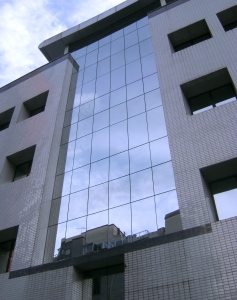 Finding the ideal career is the highlight of your life. Your plan is to do your best at the job, work efficiently and in six months or so, you set your eyes on promotion. Suddenly, one day you are fired and you ask yourself, "Why me?"
I will tell you why. Those mistakes you make "un-knowingly" come back to you and jeopardize your job. You wonder, what did I say or do that was wrong? But, at that time you won't even remember a thing because you have lost the job!
There are many career mistakes that an employee should avoid in order to keep his or her job. Being smart doesn't guarantee that you won't make any mistakes. In fact, the smart ones are the people who make most mistakes. At the time your mind will say it's ok, but later you will bear the consequences.
Listed below are mistakes that employees make. 
Don't Be Too Over Confident
Doing extra projects or other work can be a good thing. It shows your organization and especially your manager that you are a hard worker and you can do extra work easily. But, sometimes taking extra work load or projects you don't have any knowledge about can be a disastrous thing. Taking extra work on your own may also have a negative impact on your co-workers.
Try to take work projects that you are qualified in. Accept only those projects that you are sure to complete in an efficient way within the given deadline. Be a team member. Consult your team members and always say, "Yes" when taking a project or when helping a team member out.
Don't Be Lazy
If you are being lazy and not performing any research then you are compromising the quality of your work.
Don't make the assignment based on your knowledge only. When given an assignment, make a full research effort before you submit it. After all, thorough research yields the best results.
Should I Be Online Or Not?
Now a days, everyone is using all kind of social networking websites whether its Facebook, Twitter or LinkedIn. Employees normally don't get time to update their profile and become less involved in social media. 
This is absolutely wrong! When you are working a job or finding one, your profile should be exceptionally good because a majority of recruiters now search online sources to get additional information on an applicant. These social channels help you promote yourself and give you a dynamic presence.
Mixing Up With Your Co-Workers
Getting together with your co-workers during lunch time and group bonding is a good thing but sometimes it becomes problematic. It is not a good idea to align yourself with a single person or a group. By doing this, you are separating yourself from everyone else. Later, in case of a conflict, you will be left disappointed with no one to help you out.
If a person is a strong worker, then do not try to be with him or her all the time. Keep things friendly with everyone. Try to spend some time in the office with all the employees. When taking a coffee break, stop by the kitchen and chat with different people. Have lunch with a group of different people every day.
Try Not To Rely On a Pros and Cons List
Have you ever made a pros and cons list? If yes, then you are a very calculated person and, if no, you like to do things irrationally. A sensible person always makes a pro and cons list before he or she gets started on anything but, sometimes this does not take away your fears or gut feelings.
Start with digging deeper to reassure yourself that this is the right job or the assignment you are working on is the right one. If your gut tells you something different, then listen to it, maybe it's the right time to take back a step. Employees are happiest when working in industries they love.
Try to steer clear of posting any photos on internet that may discriminate you or your organization, do not send personal messages from your company's e-mail account and, most important, try to avoid having an affair within the organization. Sometimes best friends make the worst enemies. You are bound to make several mistakes. The trick to avoiding them is to think carefully before you do or say anything.
The following two tabs change content below.
Dr. Sadaf Ajmal
Dr. Sadaf Ajmal is a Ph.D., entrepreneur and an internet millionaire. She has over 13 years of experience in Affiliate Marketing, Content Writing, Online Marketing, Search Engine Optimization, Social Media Marketing and research. She helps people earn money using the power of the internet, provides free consultancy on setting up business and teach them how to live a laptop lifestyle. You can Skype her at: Sadaf.ajmal4
Latest posts by Dr. Sadaf Ajmal (see all)