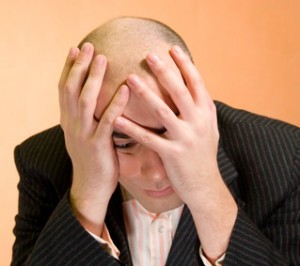 Everybody suggests you to go to job boards when you're looking for a job. Most of the jobseekers hope to find a job of their interest via popular job boards. But do online job boards always help? The problem is that you're not the only one who is visiting an online job board. There are hundreds of thousands of jobseekers who are visiting them. This means each job that you apply for through the job board has a large number of other applicants too.
Your chances of landing a job, therefore, may be very low unless you're really an applicant with tons of talent, high academic qualification and several years of industry experience.
But what else can you do?
Well, there are some practical guidelines, proven tips and useful advices that you can abide by to go to those places or find those vacancies which are seen by the least number of job applicants. If an advertised, relevant job is less visible, you'll have greater chances of scoring the offer.
Strategies for your job hunt:
Be Different, Try Local Job Websites
It's the age of being unique or different. If a particular tactic or channel is not working in your favor, you should brainstorm to do something creative, different from what most of the people out there are doing. The popular online job boards are already frequented by thousands of jobseekers. Why not locate those job websites that cater to a specific group, community or location? There are such job websites, just go and find them.
Go After Small Companies
It's alright if you're looking to land a job at a large corporation. If you're a deserving candidate, you'll surely achieve it too. But, it's a tough nut to crack for fresh graduates or applicants who don't have a huge skill set. If you think pursuing big companies or brands isn't giving you results, you should start focusing on small companies or firms. There are many small firms that are doing good business and continuously expanding.
In developing firms, you'll also have an opportunity to occupy senior level positions quickly.
Use Your Network
If you have a well-built professional network, it can be of great help as far as landing a job is concerned. If you don't know, most of the jobs are not advertised in the public. These are filled up through contacts or networks. If you don't have a huge network, start working on it right now. Use both offline and online tactics to keep your network growing.
One job search technique that's working well for someone may not deliver results for someone else. Smart jobseekers, depending on the industry they belong to, use different job hunting techniques. If you think your job hunting method is getting you nowhere, it's time to give it a serious thought. Use your creativity, do some brainstorming, conduct some research and you'll be able to come up with ideas that will work in your favor.
Please feel free to comment.
The following two tabs change content below.
Carl began his career as a recruiter in the year 2000. Since then, he has interviewed hundreds of job applicants, dealt with several hiring managers and helped a lot of people find better jobs. He's passionate about guiding people towards their best-suited careers.
Latest posts by Carl Mueller (see all)