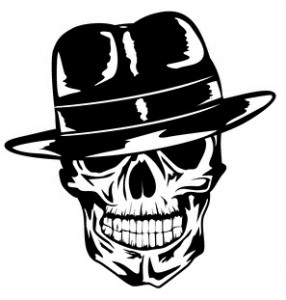 Bad bosses don't only exist in stories or thoughts. They are very much a part of the workforce across the globe. There are many people who are compelled to leave their job only because they can't deal with a bad boss. Do you think you ever came across or worked with a bad boss?
Well, there are different types of bad bosses.
However, what's bad is actually bad. If you ever encounter a bad boss, you are sure to get annoyed, irritated or frustrated.
But giving up is not always the best idea. If you leave a company or your job due to a bad boss, it might harm your career in many ways. Before you decide to quit, you should relax and take a closer look at the situation. If you act wisely, you'll be able to deal with the situation successfully.
Use these proven tips –
Accept the Reality
Most of the people, when faced with a bad boss, get frustrated very quickly. First of all, you need to understand that bad bossing does exist. Bad bosses are all over. There are many people who are already facing this tough situation. You are not alone. If you accept this reality, you won't scare the hell out of yourself even if you come across a really bad seed.
Most importantly, you won't take it personally.
Get Yourself in Order (If You Aren't Already)
Getting yourself in order means looking after all of your job responsibilities and tasks in an effective manner. A bad boss will constantly look for opportunities to play you down. Whether it's the quality of your work or timeliness, you should always try not to leave loopholes.
It's always advisable to keep all the tasks or assignment deadlines in written so that you don't miss out on important things.
Watch Others (and Learn)
Keep your eyes and ears open. Watch other employees as they interact with the bad boss you are working under. Try to find out what things make the bad boss happy and what angers him. If you watch closely, it will help you understand the kind of situation you are in and help you figure out how you can keep moving on while keeping yourself out of trouble.
Document Your Achievements or Contributions
When faced with a bad boss, one of the worst things is that you won't most likely get appreciation for your achievements. A bad boss would also like to take credit for the work that you have done. Under this situation, it becomes really difficult to ask for raise in salary or get promoted when opportunities arise. Therefore, it's crucial to keep account of all the achievements and contributions that you have made for the growth of the company.
Nobody will be able to deny cold hard facts.
Don't Hesitate to Ask Questions
Most of the time, you'll make mistakes with your assignment because you were not informed adequately. One of the worst habits of bad bosses is that they leave many things in an assignment or project for you to figure out. They won't simply bother to inform you really well. Therefore, it's always advisable to ask questions, get things clear and know about his expectations.
If you get started with a task without getting adequately informed, you are most likely to make mistakes and get into trouble.
Have Patience
Never forget that you are a professional. Your reputation as a professional is above everything else. Under any circumstance, you can never damage or ruin your own professional image. Even if you have to face the wrath or the harsh treatment of the bad boss, you should keep your cool.
Losing your temper will not only turn the situation from bad to worse, but it will also reflect badly on your own reputation.
Have you ever faced a bad boss? Please comment.
The following two tabs change content below.
Carl began his career as a recruiter in the year 2000. Since then, he has interviewed hundreds of job applicants, dealt with several hiring managers and helped a lot of people find better jobs. He's passionate about guiding people towards their best-suited careers.
Latest posts by Carl Mueller (see all)