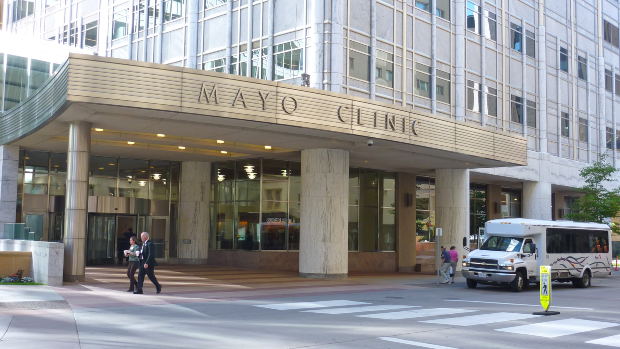 With unemployment at the rate it currently is, many yearn for a sense of financial security that they haven't known in quite a while.  There is really nothing that can replace the feeling of knowing where your next meal is coming from, and that your expenses are covered for the month.  Even many of those who are currently employed still have no way of knowing how long their job will last, and if they lost it how long it would take for them to find another one.  And then there are people out there who have no idea from week to week how much income they will be bringing in.  It is impossible to budget and live within your means when you have no idea what those means are.  Since so many things in life are unpredictable, many prefer a career that is not too difficult to pursue, while guaranteeing the most stability.  Below are five popular career paths that are likely to produce a steady paycheck in the United States:
1)      Computer Programming
Technology has grown rapidly in recent years and shows no signs of slowing down.  The amount of jobs available for computer programmers continues to outstrip demand.  Many of these jobs offer salaries, while others are contract jobs that pay hourly.  But either way, the pay can be outstanding.  An article from the Houston Chronicle entitled The Advantages of Being a Computer Programmer, gives some more detail on the pay rates given to computer programmers.  While a bachelor's degree definitely helps in this profession, it is not required to be a success.  Many computer programmers can train through certification programs online, which could be completed in less than a year in many cases.
2)      Nursing
Healthcare is a need that will always be there, so nursing is a very lucrative career always in demand.  The education required for this job ranges from an associate's degree to master's degree, depending on the level you want to reach in the profession.  According to the Stratford University blog, other benefits include a range of specialization options (depending on the type of people and care you want to work with) as well as the flexibility to relocate to any state.  Also, since nurses are needed around the clock there are many shifts available, which is yet another reason so many of them are employed.
3)      Accounting
Accountants are in high demand especially in recent years due to corporate scandals and fraud that have put many companies' finances under intense investigation.  Most corporations nowadays rely on a strongly staffed and well-paid accounting department.  The majority of people who start out in accounting have a bachelor's degree, and there is also the option to attain a license to become a Certified Public Accountant.
4)      Teaching
When pondering the thought of teaching and job security, it is likely that one word comes right to mind – tenure.  After a certain probationary period (usually a few years) a teacher's job cannot be eliminated without just cause.  Besides that, teachers are offered excellent benefits since they are civil servants, and many have the summers off with a guaranteed position waiting for them in the fall.  Most schoolteachers only need a bachelor's degree to start out.  It is also a great option for those that graduate college with a different major and decide later on they want to teach, since the additional schooling required is usually minimal.
5)      Social Work
Though society in the United States has progressed and advanced, social problems still run rampant.  Problems such as poverty and drug addiction are still as high as ever; the best way to prevent them is to ensure social justice, and that's where social workers come in.  The schooling for this profession is rather easy to pursue, usually requiring a liberal arts bachelor's degree and two-year master's degree in social work.  The plethora of social work jobs out there is in part due to the fact that these positions are open at numerous institutions, including governments, hospitals and schools.
There are many career paths out there, along with the right person for each one.  In life, most of us seek a balance between security and the satisfaction of our passions.  Lucky for us, there is no shortage of jobs that can provide just that.
The following two tabs change content below.
Jessica Cody
Jessica Cody, a native of Fairfield County, Connecticut, has a background in online marketing and public relations. She is a graduate of the University of Connecticut, where she studied Journalism and Political Science. She is also an avid runner with a passion for the outdoors.
Latest posts by Jessica Cody (see all)