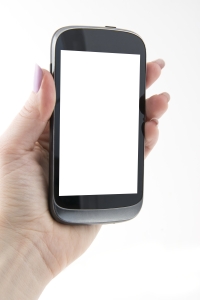 Technology has come incredibly far over the years, and America is at the forefront of this evolution. As this technology grows and evolves, so does job hunting. Today, people can use cellphones, tablets, and many different applications to assist in job hunting. It is much different than how people used to find jobs before the technology and software revolution. Since jobs are significantly easier to find, the competition for them is constantly increasing. Companies are able to reach more qualified applicants, and as a result, you need to make yourself stand out from the pack. We've covered strategies in previous blogs, such as the way you should dress and conduct yourself in an interview, or enhancing your resume with keyword-rich content so you have a better chance of ending up in the short-list of candidates. When hundreds of people are applying for one job, you need to do everything in your power to make sure human resources considers your resume.
The evolution of job hunting
It's amazing to look at the progression of job hunting over time and see how far we have come. Finding qualified applications to fill specific roles was once a tall order, and now many qualified applications are steadily flowing in to human resources departments around the United States. Before computers were so popular, the only way to find qualified applicants was to either recruit a candidate from within your organization, post classified ads into the newspaper, or contact qualified employees from other organizations. It also helped if candidates had connections within different businesses. You could also walk from business to business on foot and apply to jobs in person. This was typically the best way to do it, because making contact with the hiring managers in person is the strongest way to make a connection when looking for a job. This method is still prevalent today, but for the higher end jobs, you won't get anywhere near the interview room unless you submit a well-tailored, keyword-rich resume to the human resources department. However, it is a strong job hunting strategy for many retail, food & beverage, and certain sales or customer service positions. If there is a store front you'd like to work in, fill out the application online before you enter the premises, and make contact with whoever is responsible for hiring. There is still no better way to land a customer service/retail job than by connecting with the manager you will be working for. It makes you stand out from other applicants because you put a face on your application—just try to make solid first impression.
Where are we now?
It's amazing to think that within a few decades we have evolved from finding jobs either in person or in the newspaper to using websites and applications. Being knowledgeable about computers is incredibly important nowadays, because if you ever find yourself looking for a new career, it is almost 100 percent sure that you will have to use a computer. If you consider yourself "old school" and have never taken the time to learn computers like many other people in your generation, maybe it's time to sit down with a younger member of your family and have them give you a small tutorial. Any skills you take away will only help you down the road, especially if you think there's a chance that you might have to look for a new job in the future. The jobs that appear in the newspapers and companies that display "now hiring" signs on the windows are typically lower paying careers, so if you'd like to find something more specialized and higher paying, you should consider doing so using computers or mobile applications. While you're at it, hop onto JobDiagnosis and start looking for a new career today, you'll be happy that you did!
The following two tabs change content below.
Matthew Welch
Jobdiagnosis blog author Matthew Welch is an SEO strategist and content marketer from Boston, MA. Read blog content relating to job search by Matthew Welch.
Latest posts by Matthew Welch (see all)