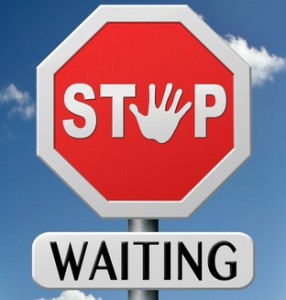 You may be in need of a new job after a layoff. Fresh college graduates also need to find a job as quickly as possible. Even when you're fired (for various reasons), you'll need a new job. However, there are many job applicants who take it easy when it comes to get started with the job search process. Many candidates like to take some time off or go on a vacation after they lose a job. But is it wise to wait to start your job search?
Considering the kind of competition a jobseeker has to face and the rising living expenses, it's never a good idea to wait.
If you are in need of a new job, the search process should begin instantly. If you make any delay, you might waste a lot of your time while doing potential damage to your professional career.
If you wait too long to start searching for your next job, you'll have a difficult situation due to the following reasons –
Employment Gap
One of the biggest pitfalls for taking too much time when it comes to finding a new job is that you'll have an employment gap. Even if the gap is as little as a few months, it may not go too well with most of the employers. Most of the employers look at employment gap as a signal for a candidate's incompetence or lack of required job skills.
Whether you have just graduated out of college or lost your current job, you should start searching for a job immediately.
Avoid employment gap at all cost.
Weakening of Technical Skills
If you are an IT professional, you'll understand how being out of work for too long may harm your career. Most of the computer or technological skills depend on how much you practice them. If you wait to start your job search under these circumstances, you'll run a high risk of diminishing most of your essential technical skills. So, it's not wise to wait.
Loss of Interest
If you start looking for your next job as soon as you lose your current job, you are in the activated mode. On the other hand, waiting for too long may result in the lack of interest or momentum that's required to conduct a job search successfully. In addition, job search technologies also continue to evolve. Wasting time, say two or three or four years, will not keep you up-to-date with the latest job search trends. So, you'll fail at beating out the competition.
Financial Loss or Trouble
For those who are the sole earning member of their family, waiting too long to start the job search process will prove to be extremely detrimental. The more time you take to find your next job, the more frustrated you'll become too. Such situations fill you with negativity, which will further impact your job search really badly. After a job loss, you must get back on your feet quickly.
When you are looking for a new job, the odds are very high. Therefore, it's never wise to wait to start your job search. No matter what industry or field of work you belong to, it's always advisable to seek work actively.
Please let me know what you think.
The following two tabs change content below.
Carl began his career as a recruiter in the year 2000. Since then, he has interviewed hundreds of job applicants, dealt with several hiring managers and helped a lot of people find better jobs. He's passionate about guiding people towards their best-suited careers.
Latest posts by Carl Mueller (see all)