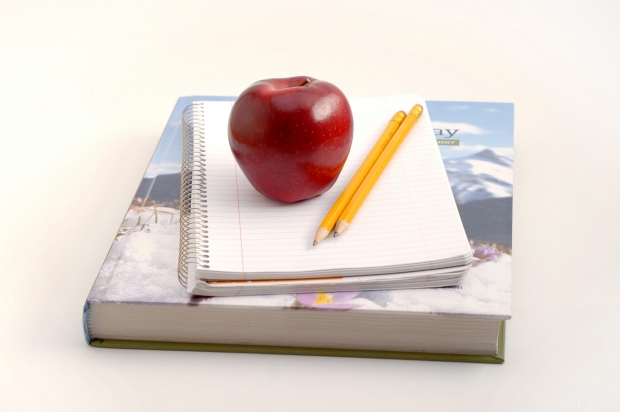 Working with children can be a highly rewarding and enjoyable career, and there are many quality jobs available for those who are interested in this line of work. Getting paid to do something you love is a true measure of success, and people who work with children usually love their careers. You will likely have a positive impact on a child's life each day you work, which can be a life changing experience for everyone involved. If you are interested in working with children, then check out this list of the top careers in the industry. There are many high quality options.
1.)    Preschool Worker
Working in a preschool is one step away from teaching, but the day to day responsibilities are different. You can easily land this type of job by attending a two year early childhood education program in order to earn your certifications. If you don't have an education, you can work as an assistant, but you won't be able to care for the kids on your own. The average salary for preschool teachers is $27,000, but there is potential to advance to teaching. The average salary for teachers is a little harder to pin down, since it depends on where you work. However, $50,000 per year is a good estimate. You will likely transition to being a teacher if you work in a preschool.
2.)    Babysitter
Babysitting can turn into your own business, and it is a great way to earn some extra money. Most babysitters start out working for a neighbor or family member, and then branch out once they start strengthening their references. Babysitters are paid hourly, and usually a rate of $10-15 per hour will suffice. It's a great job and you will always leave work with cash in your pocket. If you do a good job, your clients will start to recommend your services to their family / friends, and you will land more gigs.
3.)    Teacher
This goes along with preschool workers, but teachers have different responsibility. It's less about caring for children and more about spreading knowledge. It also requires an extensive educational background which includes a bachelors and master's degree. Being a teacher is an excellent career, and you'll have plenty of vacation time. Having the summers and school vacations off is a huge plus. If the average salary of $50,000 per year isn't enough, then there will be plenty of time during your vacations to earn some extra income. Many teachers tutor students or work other jobs during these time periods.
4.)    Coach
Many coaches work in an unpaid capacity, but if you search for a paid coaching position you can easily find a quality gig. Being a coach is an excellent job. Even if you have to volunteer, it's worth the time investment. You teach children valuable lessons and develop their skills. Learning to play with a team is an excellent skill to have. If you stick with coaching long-term eventually you will land a paid position. It's less about the salary and more about having fun.
5.)    Camp Counselor
Typically camp counselors work seasonal hours, but some camps operate year round. It doesn't require an education, but it will surely help your cause if you are looking for a full-time role. If you get your education and continue to work hard, eventually you will be a high-ranking member of your organization. The average salary is very low, but if you like working with kids it's an excellent job. Expect to earn at or near minimum wage when you are starting out. It's a great job for young adults. If seasonal work is your type of thing, then consider working at a camp.
The following two tabs change content below.
Matthew Welch
Jobdiagnosis blog author Matthew Welch is an SEO strategist and content marketer from Boston, MA. Read blog content relating to job search by Matthew Welch.
Latest posts by Matthew Welch (see all)