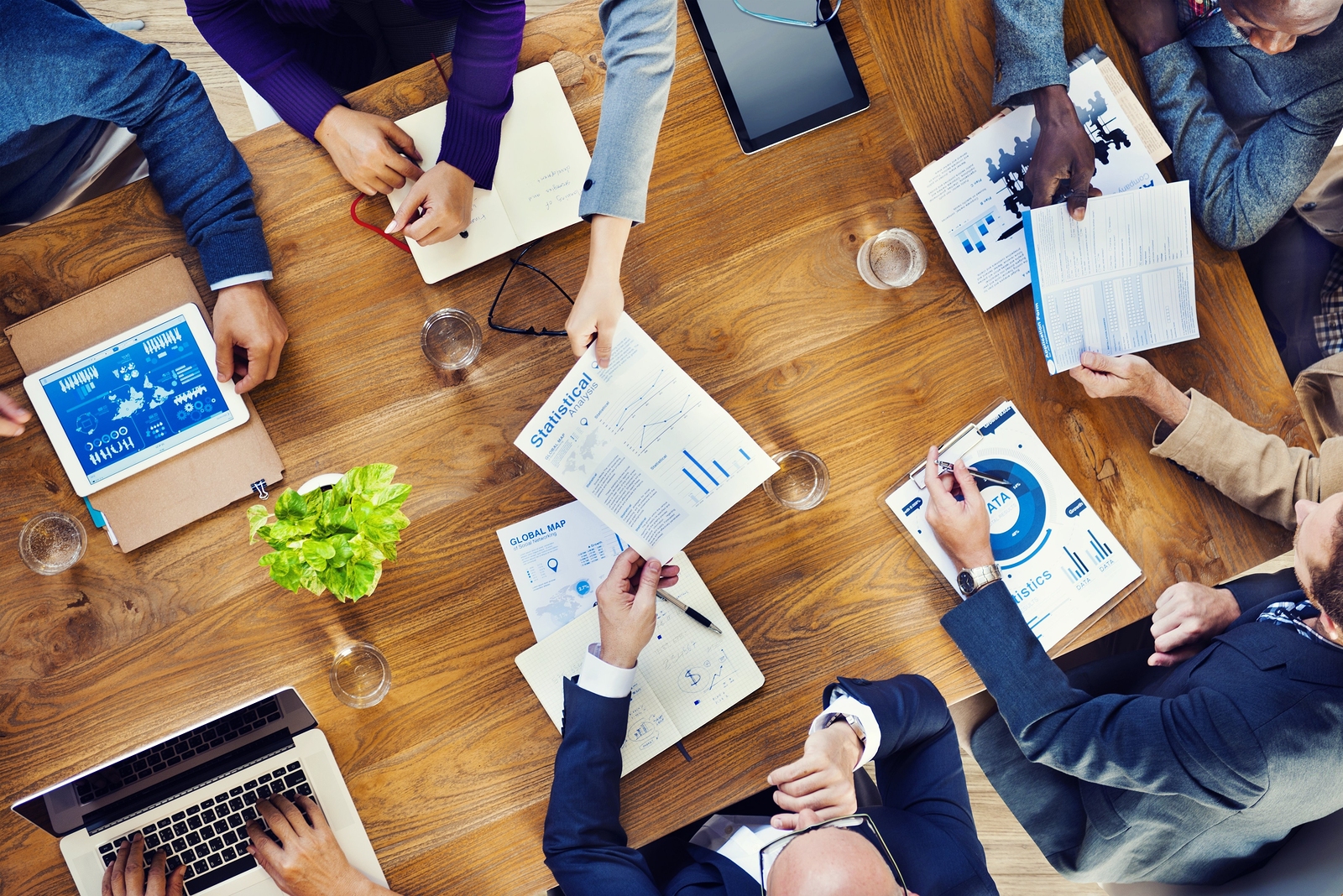 Working in an office can be an excellent career choice. Depending on your educational background and work history, an entry-level position might be a good fit. These jobs can be obtained with limited experience, but can lead to great roles later in your career. Most of the time the key to landing a high-paying position is to get your foot in the door and work your way up the company ladder. The following positions are perfect for this purpose. It's likely that your first position won't be glamorous, but it will likely lead to significantly greener pastures.
1.) Administrative Assistant
The job duties of an administrative assistant vary from company to company. Most of the work is answering phones, making copies, processing employee expense reports, ordering supplies, and various projects in Microsoft Office. The quickest way to find this type of job is by applying through an employment agency. They find jobs quickly for the right candidates, but usually take a significant portion of your overall income. Applying directly is usually a better option, because the positions are more permanent and the pay is better. Administrative assistants average $30,000 per year, but at bigger and busier companies they can make a lot more. Working at an employment agency will usually net $12-$15 per hour. It's an excellent entry-level job with great advancement potential.
2.) Human Resources Assistant
An HR Assistant jobs is very similar to an administrative assistant, but they usually focus on different tasks. They still carry out most of the same responsibilities, but it's more focused on the human resources department. This could mean helping with payroll, stuffing envelopes with employee benefit information, or copying documents to excel spreadsheets. Depending on the size of the company, human resources could be an incredibly busy department. Working as an HR assistant can be stressful and demanding, but the career advancement potential is hard to overlook. It can lead to positions as an HR Associate or Manager, which can pay six figures at the right company.  Starting out you will make significantly less. The average salary for HR assistants is $38,000 per year.
3.) Tax Assistant
This type of job can be done at many different companies. They might work in banks, private tax preparation companies like HR Block, Jackson Hewitt, etc., or even for government organizations like the Department of Revenue. Typically these companies hire on a seasonal basis, but they can easily turn into full-time roles. A background in accounting can go a long way, but it's not a requirement. It all depends on what type of career you'd like to pursue. Tax assistants focus mainly on data entry and proofreading tax documents. These jobs typically pay $15 per hour, but can lead to careers in bookkeeping and accounting, which pay significantly more.
4.) Receptionist
Every large company has a receptionist—they are essential for directing phone traffic to the right place. Some make a career out of it, but others use it as an opportunity to advance. Receptionists greet clients on the phone and in-person, so they are essentially the face of the company. A quality receptionist with a good phone demeanor is a valuable asset to any business. If you focus on working hard, it's almost certain a promotion will soon follow.
The following two tabs change content below.
Matthew Welch
Jobdiagnosis blog author Matthew Welch is an SEO strategist and content marketer from Boston, MA. Read blog content relating to job search by Matthew Welch.
Latest posts by Matthew Welch (see all)