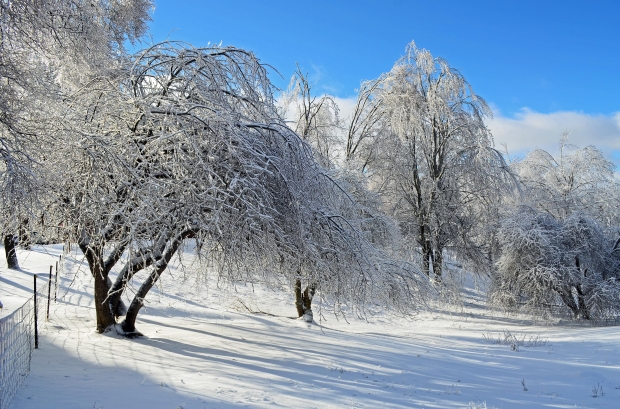 With the holiday season right around the corner, now is the perfect time to search for seasonal employment for some supplemental income. There are several options, including retail, nonprofit, and package delivery, to name a few. These jobs are perfect for students, full time workers seeking supplemental income during the holiday season, or people who are trying to get their foot in the door at a reputable company and turn the seasonal work into a long-term career. Some companies provide better opportunities than others, so check out this list for the best companies for seasonal work. The job market sees a huge influx of temporary positions around this time of year and the demand usually outweighs the supply. If you are willing to work hard, the opportunities will start piling up.
1.)    UPS
UPS is one of the largest employers in America, and during the holiday season the number of available jobs increases exponentially. The basic positions available during the holiday season are for drivers, driver helpers, and package handlers. UPS hires employees after successful attendance of a seminar. If you make it through the entire presentation it's very likely that you will be hired on the spot. It's an excellent company to work for. If you are trying to pursue a career as a package delivery driver but do not have relevant work experience, then this is an excellent way to get started. Employees who work for UPS are generally very happy and experience an excellent quality of life.
2.)    FedEx
This is almost identical to the positions available at UPS. They use the same seminar format for hiring seasonal workers, and most of the positions are package handling, drivers, and driver helpers. FedEx is an excellent company to start a career. The pay and benefits are excellent and most employees are long-term and career oriented. Include this company in your seasonal job hunting efforts.
3.)    Staples
Staples hires over 10,000 employees for seasonal positions, and most of the jobs do not require previous experience. These jobs include retail sales associates, customer service reps, and stockers. Staples is one of the biggest retailers in America, and it's a great place to work over the holiday season. They also give their employees a 10% discount, which can really come in handy while you complete your holiday shopping list.
4.)    Best Buy
There are plenty of opportunities for seasonal employment at Best Buy. Consider applying for the Geek Squad / Retail Sales positions because they are the most plentiful. Typically these roles will require previous experience, but you can always use indirect experience to land a job. Use your past retail or customer service experience and apply it to your resume before you submit the application. Working on the Geek Squad is a great role because it prepares you for an IT-related career. There is no better education than real-life work experience. They hire over 6,000 employees during this season so it's a good place to look.
5.)    Toys R Us
This is one of the busiest retailers during the holidays. They hire part-time buyers, loss prevention associates, stockers, and retail sales associates. Most of the positions involve working early in the morning on merchandise replenishment. Product flies off the shelves at Toys R Us during the holiday season, so having a large product replenishment team is vital. It's an easy place to land a job, and most people enjoy what they do. The job market is full of Toys R Us jobs, so it's a great place to start your job search.
The following two tabs change content below.
Matthew Welch
Jobdiagnosis blog author Matthew Welch is an SEO strategist and content marketer from Boston, MA. Read blog content relating to job search by Matthew Welch.
Latest posts by Matthew Welch (see all)