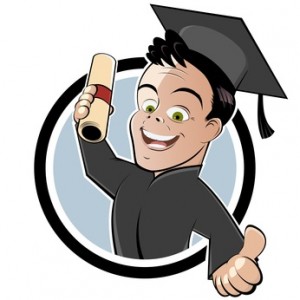 Though a higher academic degree usually translates to a higher income too, it's not always the case. Even if you don't have a doctoral degree or master degree, you can expect to earn a higher income. Yes, there are several bachelor degree holders that earn more than those who have masters or doctorates.
However, you'll need to know about all those jobs that pay top salary with only a bachelor degree. So, do you know about them?
Here are five top paying jobs for bachelor degree holders –
#1. Air Traffic Controller
The aviation industry boasts to offer a number of high income jobs with only a bachelor's degree. One of these is that of an air traffic controller. These professionals are responsible for handling the arrival and departure of aircrafts in an effective manner. They are always in close contact with the pilots of aircrafts to ensure safety and security.
Typically, air traffic controllers communicate with pilots through radio or radar to direct the movement of aircrafts. They also keep pilots up-to-date with the changing weather conditions.
You can enter this profession with only a bachelor's degree, get the required training and work experience. The average salary for this aviation industry job is around $113,540 annually.
#2. Software Engineer
Most of the top paying bachelor degree jobs are available in the engineering sector. If you want to earn a higher salary with a bachelor degree, you may also choose a career as a software engineer. The main job responsibility of these engineers is to create or manage software applications so as to help companies complete their day-to-day tasks efficiently.
The median mid-career salary of software engineers is around $91,200. If you want to become a software engineer, get a bachelor degree in a relevant field like computer programming or software engineering now.
#3. Hardware Engineer
Computer hardware engineers are also among some of the highly paid professionals in the industry. Unlike software engineers, hardware engineers deal with the components of a computer. They are responsible for maximizing the performance of computers by modifying their components.
Computer hardware engineers with a few years experience and skills earn around $90,000 or more per year.
#4. Sales Manager
For a bachelor's degree holder, the job of a sales manager also promises a high annual salary. Sales managers are responsible for helping salespersons deliver their best by maximizing sales of products or services. A great sales manager knows their target market really well and is quite clear about the goals. You can step into this profitable career by getting a bachelor degree in business administration and acquiring a few years of work experience.
A sales manager has the capability earn an annual salary of around $101,500 or more. A high paying career indeed!
#5. Financial Analysts
This is yet another highly paid bachelor's degree job. As a financial analyst, your main job role is to study and analyze economic conditions. These professionals have the capability to collect and evaluate financial information in order to help businesses make the right investment decisions.
Experienced financial analysts earn an annual salary of around $91,500. You can plan to become a financial analyst by obtaining a bachelor's degree in business or accounting and gaining some experience.
Which of these jobs is your favorite? Please let me know about your thoughts or leave a comment below.
The following two tabs change content below.
Alex Strike has started his writing career in 2010. Now he is a passionate blog writer and essay specialist who has been writing his first e-book.. Alex is a big fan of reading, and he works as a writing coach at the moment.
Latest posts by Alex Strike (see all)