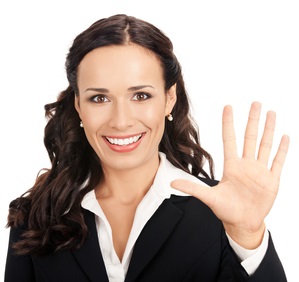 Writing an impressive resume is not a child's play. There are several important points that you've to remember. There are multiple best practices that you've to follow. In fact, you need to look at yourself as an artist who knows how to paint a good picture with your resume so that you can win over the readers.
Though you might have read a lot of tips or best practices for writing a great resume, a better approach to get started would be to ask yourself a couple of essential questions.
Here are five of them –
#1. What type of resume suits my requirements the best?
Usually, many job applicants aren't aware of the different types of resume. If you want to achieve success with your resume, you should be able to identify which type of resume will suit your requirements or situations the best. For example, a candidate returning to the workforce after a long gap should choose a functional resume, which focuses on skills rather than the work history. Likewise, you could go for a chronological resume or a combination resume depending on your specific needs.
#2. How long should my resume be?
First of all, there's no fixed length for writing a resume. The length of a resume may vary depending on the kind of work experiences you carry, the industry you belong to, the type of job you're applying for and the qualifications that you have. Entry level jobseekers, for example, should stick to one page. Even when you need to write a longer resume, you should keep it concise and free from any kind of unnecessary clutter or irrelevant information.
#3. What are my key strengths, talents and skills?
You won't be able to write an effective resume, if you are blind to your essential skills and talents. Before you start to write your resume, you should become completely self-aware. You should know fully well about all those skills, aptitudes and abilities that make you a competitive job applicant.
#4. Who do I want to work with?
Whether you're looking for a new job or planning to change careers, it's important to make a list of all those employers you would like to work with. If you're not sure who you want to work with, it will be hard for you to create a targeted resume. Therefore, identify the potential employers, research them and find out what they like to see in an ideal job applicant.
#5. What are my accomplishments?
A number of job applicants may have the same set of skills. What actually works as a differentiator, however, is the achievements that you've made. Even employers don't merely look for specific skills. They look for those applicants that have proven capability to deliver good results with the skills they carry. So, it's important to evaluate your past job roles to find about your accomplishments in a department or company you worked. This is exactly what will help your resume stand out.
Please feel free to leave a comment.
The following two tabs change content below.
Carl began his career as a recruiter in the year 2000. Since then, he has interviewed hundreds of job applicants, dealt with several hiring managers and helped a lot of people find better jobs. He's passionate about guiding people towards their best-suited careers.
Latest posts by Carl Mueller (see all)