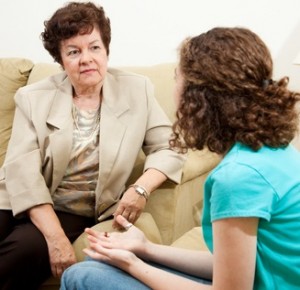 No matter what industry you choose, there are so many career options that it could easily overwhelm you. Since many people are unable to choose the right career path when they begin, they may decide to change careers at one point or another. Many switch careers multiple times in a lifetime. That's why it's always a good idea to seek help of a career counselor.
But do you know what a career counselor does for you or what you can expect from him when you seek guidance?
Here are four key benefits in using a career counselor–
#1. Career Path Selection
One of the biggest benefits of working with a career counselor or coach is that they help you choose the right career path. The meeting session begins with an initial interview. It may also include a career aptitude test. Once this is done, your career counselor has a clear idea about what fields you'll excel in, what your strengths are and what your weaknesses are.
Depending on your skills, aptitude, and interests; the career counselor will present you with two or three appropriate career options to choose from. This is how you get started in the right career direction.
#2. Goal Setting
Once you're sure the field of work or career you should step into, the next stage is to define your professional goals. Since a career counselor does a good job of making you completely self-aware, they can also guide you properly as to what your career goals should be. Alongside, the counselor also helps you work out an action plan to achieve those goals.
#3. Industry Knowledge
Since you are planning to step into a new career, you may not have a good idea about what the industry is all about. You may not be aware of the tips and tricks of a particular trade. You may not know how you'll establish yourself quickly and achieve success as a professional. Your career counselor will provide you with in-depth information about your chosen field of work or industry so that you can prepare yourself effectively.
#4. Resume and Cover Letter Preparation
One of the most important benefits of working with a career coach or counselor is that they guide you on resume and cover letter preparation. If you have no idea about how to create a resume which attracts the attention of employers almost instantly, the career counselor will help you. In addition, they'll help you with creating an attractive cover letter which focuses on your core skills and strengths and puts you ahead of the competition.
This is just the beginning. Right from choosing your career path, setting goals, acquiring industry knowledge and resume preparation, the career counselor will be with you until you have got a job of your interest. A career counselor will prove to be a benefit if you have no idea where to get started, how to go about your search, and how to achieve success with your professional career.
Are you ready to work with a career counselor? Please feel free to leave a comment or share your thoughts.
The following two tabs change content below.
Carl began his career as a recruiter in the year 2000. Since then, he has interviewed hundreds of job applicants, dealt with several hiring managers and helped a lot of people find better jobs. He's passionate about guiding people towards their best-suited careers.
Latest posts by Carl Mueller (see all)