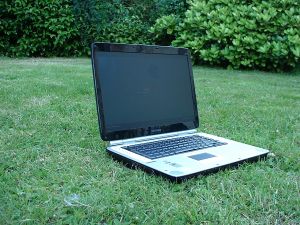 The leap that science and technology has taken in the past decade is overwhelming. The digital age has provided us with innumerable opportunities and benefits and is continuing to do so every new day. Amongst the many digital age opportunities, probably the most advantageous one is telecommuting.
Telecommuting is a work at home job opportunity where the work arrangement is such that the employee does not need to go a central place for work. Flexible schedule, efficient use of resources, fewer distractions and more productivity are some of the benefits of taking up work at home jobs.
The paradigm of jobs has shifted greatly due to the availability of the various online mediums, opening up the doors to the work at home jobs. Good research, public relations with good managing traits, and resources and qualification can help you greatly to run your business online, while being at home.
 Types of Work at Home Jobs                                                        
Depending on what you are good at and what you enjoy doing, there are many work at home job options to choose from to build your career. However, for all types of work at home jobs, there are a few common things that you need to have.
The most obvious and the most important one is having the right qualification and skill set. Without the right capabilities, it is equally difficult to hold a work at home job. Therefore, before signing up for a job, do remember to check the job description to see if you would be able to conduct work proficiently. Next up is having the right tools and equipment. Make sure you have a good working laptop with necessary communication and work related applications. Also a good internet connection is essential.
Your work at home job would require you to be constantly in touch with your employer and to have all the right tools at your home, which is also your work place.
You can build an equally successful career at home, as others do, by going to the office, through careful selection from a variety of telecommuting jobs:
Online Tutor:

Distance learning is all the rage this decade. Many students sign up for the educational programs that help them learn and gain qualifications online. You can be a part of such e-learning opportunities by taking up job of an online tutor at some of the best institutes of the world.

Virtual Assistant:

This is one of the most popular types of work at home job. This job requires you to do all the administrative, clerical and secretarial work for your boss. This type of job is not restricted to being just an assistant; rather, you can also work as a project manager or a team collaborator.

Freelance Writer:

This is yet another popular work at home job opportunity. The internet is filled with copyrighting job opportunities. From writing website content to creating marketing campaigns, from writing tutorials to writing whole e-books, there is a huge variety of things to choose from, depending on your passion.

Home Based Employee:

This type of work at home job encompasses all kinds of jobs that are done at a central office. You can work from home as a financial manager, as an auditor, as a SEO specialist, as a marketing consultant or at any other position from the confines of your home.
For every job opportunity, do remember to check if it is a scam or a real deal. There are many fake companies set up online which offer job opportunities to deceive people looking for work at home jobs.
 A Few Tips for Surviving the Loneliness
While working from home allows many advantages, it can get horribly lonely at times. If you do not take steps to cope with the loneliness that comes up with the home based job, then, you might lose interest in your job and miss out on all the amazing benefits of work at home jobs.
Here are a few tips to help you survive loneliness while telecommuting:
Set up regular lunch dates with friends and family members
Extend your relationship with your fellow workers to more than simply an official conduct. Do video chats instead of just instant messaging with your employers and fellow workers
Give yourself well deserved breaks. Working from home can take a lot more time than what you input to an office job
Network with other remote workers through social media networks to get the field survival tips
Where to Find Work from Home Jobs
Finding work at home jobs is no more a difficult task. There is a rising trend of hiring remote workers for a variety of jobs across the globe. You can log onto the various companies' websites and look for work from home job opportunities. Company websites usually have a separate section for their online workers.
If you cannot find work at a company that you like, you can create accounts at different job opportunity websites. At these websites, you can apply for the different jobs or employers can seek you out themselves if your resume suits their needs.
The following websites are some of the most popular and safe websites for finding work at home jobs:
Work at home jobs are an amazing opportunity to build your career according to your schedules and job preferences. It has many benefits and can help you steer the success paths, if you have the right skill set, determined attitude and a good internet connection!
The following two tabs change content below.
Dr. Sadaf Ajmal
Dr. Sadaf Ajmal is a Ph.D., entrepreneur and an internet millionaire. She has over 13 years of experience in Affiliate Marketing, Content Writing, Online Marketing, Search Engine Optimization, Social Media Marketing and research. She helps people earn money using the power of the internet, provides free consultancy on setting up business and teach them how to live a laptop lifestyle. You can Skype her at: Sadaf.ajmal4
Latest posts by Dr. Sadaf Ajmal (see all)