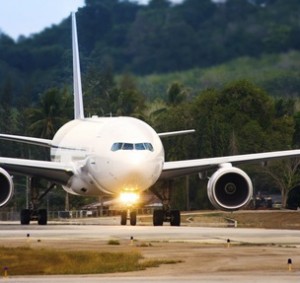 Jobs of your interest don't only exist in your own country. They are also available in different countries across the world. But have you ever thought of working abroad or doing a job overseas? Well, there are a lot of people who are attracted to working internationally. They like it because working abroad brings a number of benefits which you may not be aware of.
If you don't know what doing a job overseas could actually mean for you, here are some of the most important benefits.
Cultural Exploration
There are so many cultures and traditions that make this world a beautiful place to live in. If you like exploring the cultures of different countries around the world, working abroad may be the right choice for you. While you work overseas, you get to meet people from many different cultural backgrounds. It's really a lot of fun and adventure knowing about different cultures, customs and traditions. It expands your knowledge-base as well.
Who knows, you can also find best friends for a lifetime as you meet with people from different countries and cultures.
Language Skills
One of the biggest benefits of working in a foreign country is that it allows you to hone your language skills. If you work in Japan, for example, you cannot only gain an insight into the Japanese culture, but can also improve your Japanese language skills as you meet with native Japanese speakers. Working in different cities and countries of the world allows you to meet with native speakers and learn their language.
Competitive Advantage
As you are already aware, there's tough competition for getting the jobs of your interest. Working overseas, therefore, provides you with an extra edge over the competition. As you gain international job experience, you'll also be adding on a lot of weight to your resume.
Employers really like hiring candidates that have international employment experience and global knowledge.
Self Motivation
Have you ever compared someone having national work experience with someone who has international work experience? Well, there's a lot of difference. People who have worked in different countries of the world are also smarter, more positive, and very self-motivated. While working in a foreign country, you are all on your own. You are always accountable for what you do. You are solely responsible for where you want to reach.
In such situations, you learn how to deal with work pressure, grow your career, and take it to the next level. You become highly self-motivated. This is truly a great benefit indeed!
Financial Gains
Working abroad is also advantageous because it helps you earn more. The salary for a specific job varies from one country to another. Depending on the geographical location where you choose to work, you might earn a lot more in comparison to the same job as you do in your own country. Usually, overseas jobs offer a lot of employment benefits.
Valuable Business Contacts
Last but not the least, working outside of your country also brings you an excellent opportunity to build valuable contacts. As you continue to meet with people from different cultures and backgrounds, you are very likely to come across people who could become your potential professional contacts. They may even offer you impressive career growth opportunities.
So, what are you waiting for? If you like the idea, start applying for jobs in a foreign country. Working overseas could really prove to be a turning point of your career. Go out, explore, and grow!
Please let me know what you think or leave a comment below.
The following two tabs change content below.
Carl began his career as a recruiter in the year 2000. Since then, he has interviewed hundreds of job applicants, dealt with several hiring managers and helped a lot of people find better jobs. He's passionate about guiding people towards their best-suited careers.
Latest posts by Carl Mueller (see all)